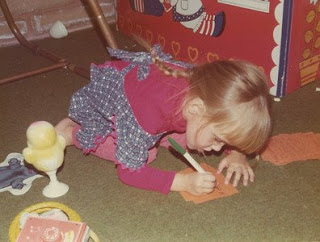 My mom can testify to the fact that I've always been a planner. As soon as I could put pen to paper, I was writing down ideas for some big scheme. I suppose some might call me a dreamer. Not all my plans were anywhere in the realm of realistic.
But, I like to dream big dreams. While not always the best in executing my plans, I've been blessed in that God has allowed some of those hopes and dreams to come to fruition. Years ago I was planning college, a year's study abroad, meeting the man of my dreams, to become a teacher, to have a boatload of kids. I'm thankful for being able not only to check those things off on my list, but also to enjoy the fruits of them. (That man of mine — and those kids — are pretty sweet!) Those obviously, are the bigger of my dreams.
Some of my lesser plans, however, are finding me in reevaluation mode. A few weeks ago I had big hopes for a fun-filled, get-my-life-in-shape, kind of summer. Back then (like June?) I innumerated many of my personal goals for our summer break. Since then, there have been a few roadblocks to my plans, a few bummers in my summer, if you will. I feel like I've been thrown off my game. And I don't like it. Not. one. bit.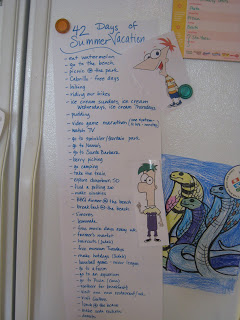 Bummer #1: FishChick got the chicken pox about 12 days ago. I have no idea where she got them. Despite her vaccination 18 months ago, she still contracted the disease. It kind of put a crimp in our style. Couldn't go where we wanted when we wanted. And this could go on for a few more weeks if my two others who haven't had them naturally, get the pox too.
Thankfully, it was a light case, mainly limited to her face, and not apparently itchy. However, this is a potential health risk for FishBaby as children with eczema tend to have more – and more serious – complications. I'm keeping in good contact with her dermatologist, and we've come up with some plans to prepare and respond if she, too, contracts the disease.
On the "bright side," my older boys who got the chicken pox six years ago are getting a "booster" to their immunities from this exposure as is FishBoy5 who was vaccinated.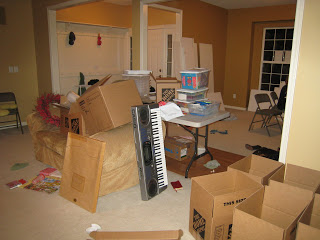 Bummer #2: We have to move by September 30. Didn't we just do this?We received word from our property management company that the owners of this home will not be leasing again. We had hoped to have the option to stay. Even though we had been considering a move, the decision has now been made for us. What a hassle and expense!
On the other hand, rents have gone down over the last year and we may be able to get a nicer house for less money. I was going to clean and dejunk anyway, but now I don't have to organize too heavily — until after we secure a new rental and move. In a sense, my work load has been lightened.
Likewise, in the name of lightening my workload, we've decided that a garage sale might not be in our best interests. We'll sell the good stuff on craigslist and ebay and donate the rest. And I'll buy myself at least 48 hours to spend some other way.
Obviously, I don't quite feel like the lord of my destiny. It feels like others, namely viruses and landlords, are imposing their agendas on me and robbing me of my choices. Perhaps you find yourself with your own bummers in the summer. Perhaps things haven't gone the way YOU planned. Perhaps you have to change your course and you're not really pleased about it. I feel your pain.
But, who is really in charge?
In his heart a man plans his course,
but the LORD determines his steps.
It just may be that my plan — and yours — wasn't what was best for us or our families. I'm betting that God has a better way. He always does.
I can grumble about how things aren't going my way. Or I can walk the next steps, hopeful that there are better things yet ahead. Maybe it will be that my new home is a dream home, much better than our current rental. That would certainly be cool. Or maybe God has more things to teach me about being flexible and being content wherever He places me.
Or maybe it's a bit of both.
Got a bummer in your summer? Can you see how it could "work out" for the better? Why or why not? Let's talk in the comments.