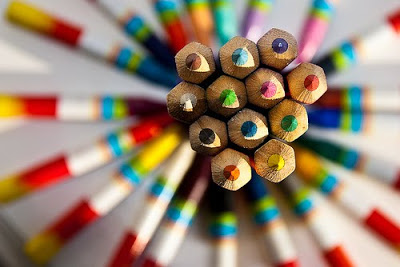 In January of 2008 I found myself searching the want ads for writing jobs. I had spent a couple years writing articles for parenting magazines, and writing had proven to be a great way for me to supplement our income as well as use skills that I had developed since childhood. It also was compatible with being home with my children; I could write after they went to bed.
Quite honestly, I had always dreamed of being a writer. But, like the teenage boy who finally comes to grip with the fact that he won't be drafted into the NFL or become a famous rock star, I had let that goal sit on a shelf. All of a sudden it seemed, my writing was being published all in a number of regional publications in the US and Canada. Wow! When did that happen?
And so after a few years, I wanted to take my little writing business a bit farther. Thus, the daily search through the want ads. I applied for copy writing jobs, newsletter writing jobs, and blogging jobs. And everywhere I turned, I got "the position has been filled" kind of response. But, we were trying to pay off our debts, so I was intense to find more ways to boost our income. I regularly read writers' forums to get a glimpse of what I needed to do. And since I kept getting blogging rejections, it stood out to me one day when someone said, "There's nothing to stop you from building your own blog."
There it was. And within a few months, LifeasMOM was born.
Encouraging moms has always been my passion. At least since I became a mom. And I love to help other women grow and enjoy their paths more than they already do. Blogging, and blogging for other moms, is a natural outlet for who I am. God didn't make me a bossy big sister for nothing! I've been extremely blessed over the last year and a half by all the friends I have made: JessieLeigh in CT, Lynn in Oklahoma, Libby in Chicago…. just to name a few. You have walked alongside me through debt, pregnancy, moving, and mourning. I can't tell you how much I appreciate all of you who share in my struggles and triumphs each week. Thank you for reading!
As the new year begins, I've got some goals for this site that I want to share with you. I hope that you'll give me feedback as the months progress and let me know how I'm doing.
I want to make LifeasMOM even more relevant to you. My desire is that you'd be refreshed and encouraged in your "life as mom." And since my mothering may require different things than yours, in 2010 I hope to bring you information and tips that may or may not directly apply to my household, but will help yours. For instance, I don't need to get teacher gifts because I'm the teacher! But, many of you have children in public and private schools. I want to bring you content and guest posts that help you in those areas that I might not be able to speak to personally. I want to diversify a bit at the same time as still be me. So, bear with me as I research what tools and resources are out there to help moms and don't be shy to share with me what works for you. One of the ways that I hope to do this is to attend the Blissdom blogging conference in February. I hope to meet and network with bloggers around the country who will help me make this an even better for moms to grow in their primary occupations.
I want to make sure that my "life as MOM" is in perspective. Those who know me well will testify that I am never short of ideas. I could write 10 blogs with all the bright ideas that come into my head. But, last time I checked, there were six mouths to feed — six little people to love on — who won't always be little. I don't want to miss out on this "great adventure." People, especially my little people, are more important than posts. So, while I want to visit and comment on all your blogs and answer every comment and email, I have to make "my day job" my primary focus. I'm sure you understand. I'm working hard to get my household in order so that my time can be best spent — with my peeps and in the blogosphere.
Thanks so much for riding this wave of motherhood alongside me. It is so much fun! I've met so many wonderful people; I've heard so many wonderful stories; my life has been so enrichened by your tales. I can't imagine not doing this.
Don't forget to visit Savvy Blogging and be inspired by others working to build better blogs.