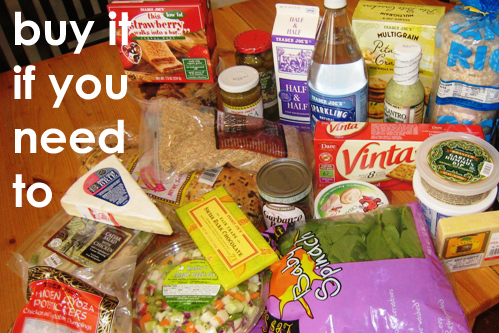 This month I am posting about DIY Convenience Foods over on Good Cheap Eats. The irony of today's time-saving tip is not lost on me.
I've found that there are foods and there are seasons of life when it's simply easier and better to buy it if you need to, as opposed to making something from scratch.
Buying some convenience items can save you valuable minutes in the kitchen. Sure it may not be the best or cheapest way, but it could make the difference between eating at home or eating somewhere else.
Sometimes, you need to buy it premade.
This post is part of the Kitchen Time Savers series. You can follow along this month as we explore lots of ways to make more efficient use of our time in the kitchen.

Don't want to miss a post in this series? Subscribe to 31 Days of Kitchen Time Savers here. Get updates via email here