Free Entertainment: Get Outside
We are a participant in the Amazon Services LLC Associates Program, an affiliate advertising program designed to provide a means for us to earn fees by linking to Amazon.com and affiliated sites. We participate in other affiliate programs as well. For more details, please see our disclosure policy.

California is known for balmy weather and sunny skies. But, believe me, it does rain in Southern California. In fact, it even snows here. Promise. It doesn't snow in San Diego proper, but we do get snow in the nearby mountains.
As a general rule, the winters are mild. In much of Southern California, there is not much variation in the season. I mean, we went to the tide pools in December.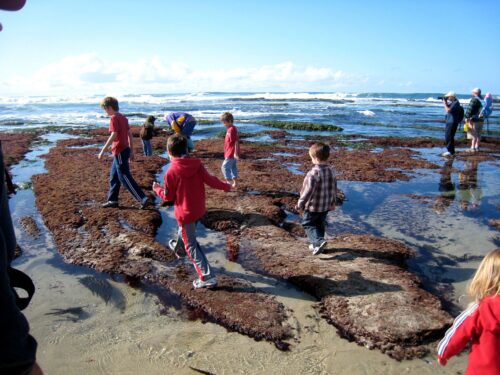 Yes, I wear my wool coat in winter, but there is not usually, "extreme" weather.
Thanks to this fact it is quite possible to get outside and enjoy your natural surroundings any time of year. And this is a budget-saving characteristic of California! The great outdoors offer great entertainment, often for free.
In fact, when friends came to visit us at New Year's, we spent one day at the zoo, which cost an exorbitant amount of money and one day at the beach. Upon reflection, we agreed that we enjoyed our day at the beach much more than our pricier "must-see" trip to the zoo.
Pitch a Tent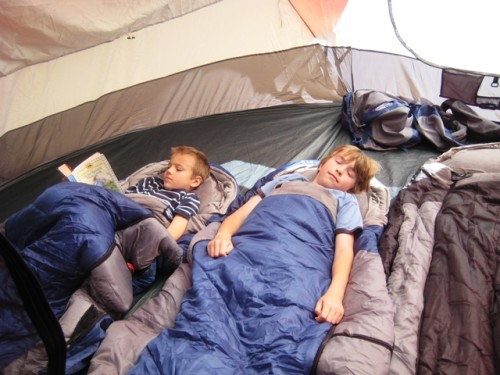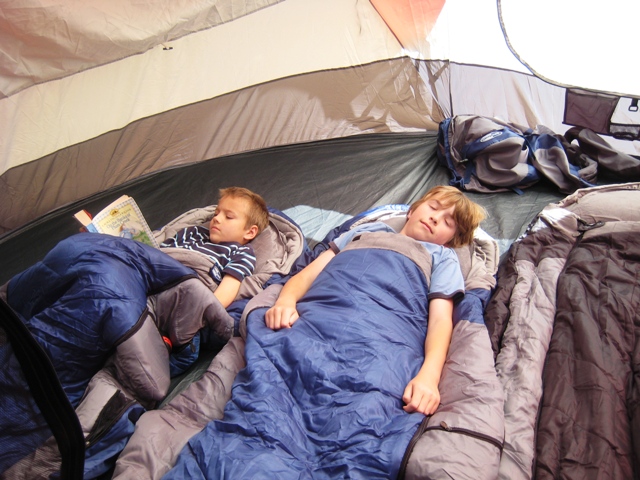 FishPapa took the boys camping a few weeks ago, and they had a blast. We're hopeful that as the year progresses, either the guys or the whole family will make a few more camping trips. As summer approaches many campsites are booked for the weekend. But, we found out that "the weekend" ends on Sunday morning. Many Sunday nights and midweek dates are still available. California State Parks Camping Fees vary in price, depending on the season and the location.
If you're just starting out in camping and don't have equipment, ask friends and family if you could borrow tents and tarps before you make the investment. Talk with avid campers and find out what they like to use. Browse outdoor adventure stores and ask lots of questions. Then search craigslist, garage sales, and thrift stores before paying full price.
We've slowly built up our supplies over time. But, I think we ended up buying both our tent and our sleeping bags at Costco. The camping stove was a gift from my parents years ago. And we shop Walmart for the small stuff.
Go Fishing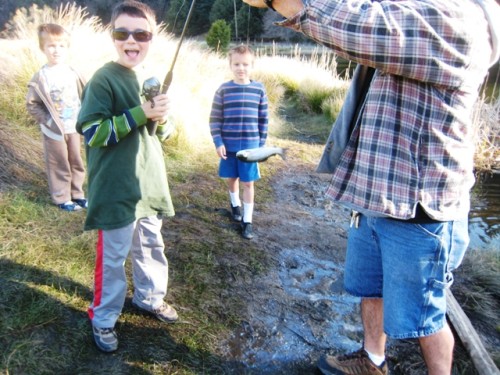 Our boys are just now getting their feet wet with fishing. FishPapa didn't grow up fishing so they are learning together. If you are an adult planning to fish in California, you will need a fishing license. These are valid for the calendar year and costs vary, depending on age, residency, length of time, and a number of other variables. Visit the California Department of Fish and Game fee schedule for more information. However, July 4 and Sept 6 are free fishing days.
Children under age 16 may fish for free. On their first fishing trip a few weeks ago, my big boys each caught a trout. And FishBoy12 cleaned and gutted them himself!
There are hefty fines for fishing without a license, so make sure that if you are "helping" your child fish, that it truly is just that.
Hit the Beach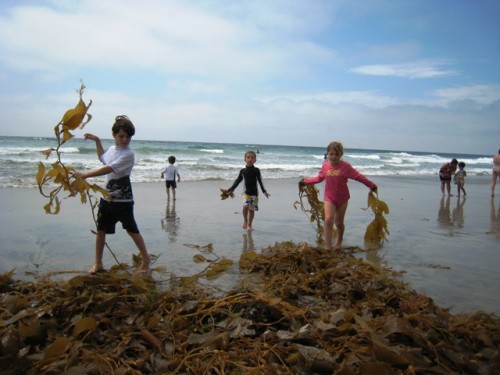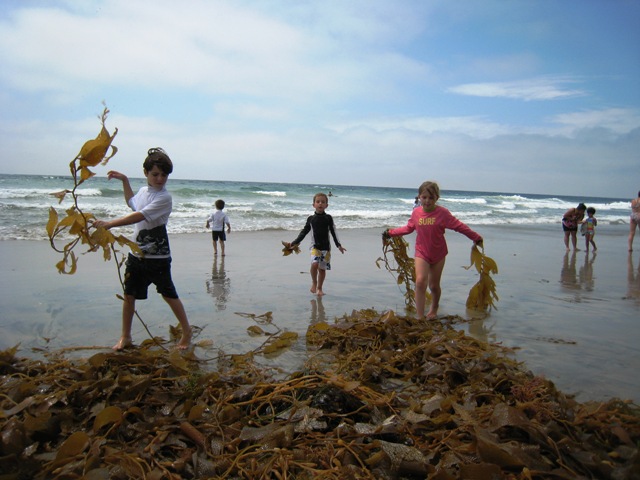 I love the beach. We don't go as often as we would like, despite our close proximity to the ocean. But, even if it's just a leisurely stroll along the sand, it's always refreshing.
Most public beaches in California are free, however, you may have to pay for parking. This past year we've noticed a change in our local beaches. Parking lots that used to be free are now charging a fee. If you don't mind a short walk, you may be able to find free street parking.
Since restaurants on the sand are few and far between, pack a snack bag or a cooler so that you won't pay high prices at hot dog carts and beachside snack shops. But, watch out for seagulls. We've had a few sandwiches stolen right from under our noses.
And don't forget the sunscreen.
Take a Hike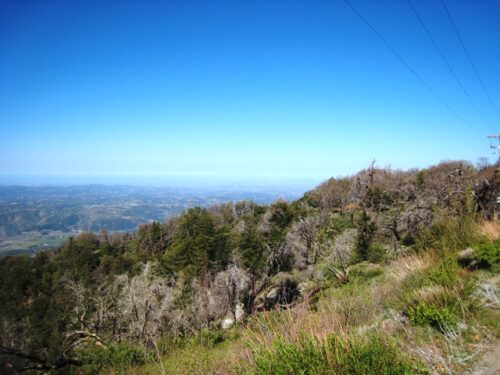 California boasts a varied landscape. Everything is here! Mountains, desert, forests, and beaches are all within easy driving distance of one another. As such, hiking trails are everywhere throughout the Golden State, even near metropolitan areas.
Pack some snacks, water bottles, and a first aid kit, and hit the trails. FishPapa has taken our kids hiking through local hillsides, just a few steps from home, and they have had a great time.
Get Out!
Whether you love the beach, the forest, the mountains, or the desert, there is someplace for you to enjoy in California without paying a pretty penny. You may have to get creative about free parking in some places, but overall getting outside is a great way to entertain your family, enjoy God's green earth, and save a few bucks.
Don't forget to have your bags packed and you'll be ready for any adventure!
What are outdoor activities your family loves and how do you make them affordable? (Regardless of what state you call home.)
Disclaimer: Neither the California Board of Tourism nor the California Realtors' Association have ever heard of me. I freely offer up my opinions regarding life in the Golden State. I represent the experiences of one family who has lived in four different California counties. My opinion is just that — my opinion. Feel free to disagree. Your mileage may vary.