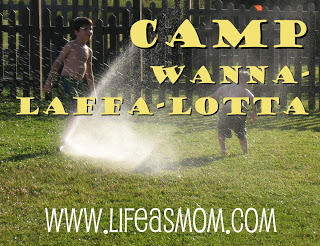 Did you know that next week marks the 40th anniversary of the Lunar Landing and the success of the Apollo 11 mission? I'm amazed. I wasn't born then, but FishPapa remembers watching it on TV when he was a young child. Man's first walk on the moon was a pinnacle event for the United States and the world. What had seemed an impossible dream for generations became a reality and marked the end of "the space race."
Neil Armstrong's "small step for man" on July 20, 1969 was the fulfillment of President John F Kennedy's promise to land a man on the moon and bring him home safely. Up close and personal lunar research had begun five years earlier with Ranger 7's impacting the moon and sending home photos.
This week's Camp Wannalafflotta is Moon-Themed in honor of next week's anniverary. What a wonderful opportunity to teach our children about our history and have fun at the same time! So, here's a head's up. If you don't spend this week on these activities, you'll have the makings of a fun family night next Monday!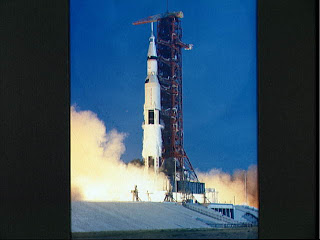 Here are some resources to
Get Reading!
Make library days a regular part of your summer. We usually choose one day of the week to make Library Day. Sometimes I'll pack a sack lunch, then we can take our time, not hear rumbling tummies, and not succomb to fast food on the way home. Ask your children's librarian to point you to the reference books, like A to Zoo. Your library should have a whole section on books about books. These are directories, organized by age, theme, and author, to help you find books your children might be interested in. Teachers know about these books, but I'm not sure all parents do. This kind of resource will help you help your children choose good books.
Picture Books and Easy Readers
The Moon Book by Gail Gibbons
The Planets by Gail Gibbons
Star Gazers by Gail Gibbons
I Want to be an Astronaut by Byron Barton
The Magic School Bus Lost in the Solar System by Joanna Cole
Nonfiction Books by Franklyn M. Branley – I love the books by this author!
Mission to Mars (Let's-Read-and-Find-Out Science 2)
The Big Dipper
What the Moon is Like
The Sky is Full of Stars
Floating in Space
The International Space Station
The Planets in Our Solar System
The Moon Seems to Change
The Sun Our Nearest Star
Don't forget to read up on how a lunar landing works.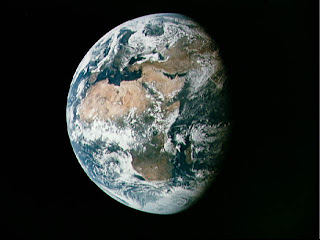 Get a Movie On!
Different families have different standards when it comes to movie viewing. Our standards may not be yours. Some of these are older and weren't available in family review databases. Additionally, documentaries are often not rated. Please use discernment in choosing what your children will watch.
The Magic School Bus Space Adventures
Wall-E – very cute movie
Space Buddies – Air Bud continues on into infinity and beyond
Space Chimps – we saw this for free this summer and it was hilarious!
Space Camp – rated PG, has language and innuendos that may not be appropriate for children. (I enjoyed it as a teenager because I wanted to be an astronaut, but probably wouldn't let my kids watch it.)
October Sky – great film about a boy's dream to be a rocket scientist back in the 50s
Apollo 13 – rated PG, I'm guessing due to language
The Right Stuff – rated PG
Documentaries:
Magnificent Desolation: Walking on the Moon
From the Earth to the Moon
In the Shadow of the Moon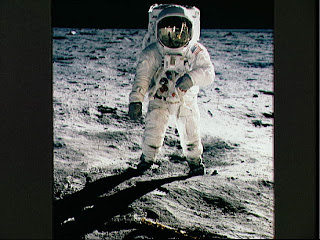 Get Crafting and Playing!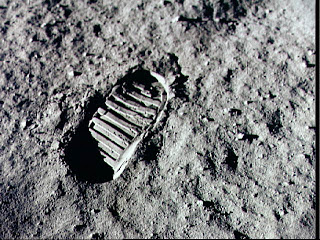 Get Cooking!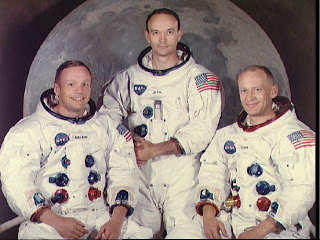 Camp Wannalaffalotta is featured every Monday through Labor Day. In order not to miss out on post, you might want to subscribe to LifeasMOM by email or subscribe in a reader. Help spread the word so that other families can benefit from this series as well!If you'd be interested in guest posting or contributing links on family fun activities or kid-friendly recipes that fit these themes, please email me.
It's my hope that we will be on the road to joyful motherhood and that we'll "laffalotta" this summer with our peeps.