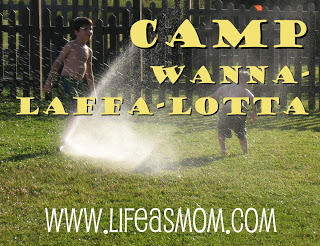 I must confess, I get really excited when I plan for these fun, theme-filled posts. Part of this is because I know how much my kids love to read stories and do crafts, but often I lack direction. Doing some research and creating a plan helps give me confidence to actually do fun stuff with them.
We haven't been able to do a ton of the activities ourselves since our school year doesn't end until Friday. But, we are looking forward to changing pace soon. I hope you're having a good time. If you have posts you'd like to contribute, let me know via email. You can see a schedule of future topics here.
This week we're heading to Africa on safari. You can easily find books on the topic by doing a keyword search for safari or africa. Next week's topic, the jungle/rainforests is an overlap in some ways, but there are so many fun resources available, I split them up.
Ready to come on the safari with me? These are just a sampling of activities you could do with your children. Pick two and your day is set. Choose many and you have a week's – or a summer's – worth of family fun. It's up to you.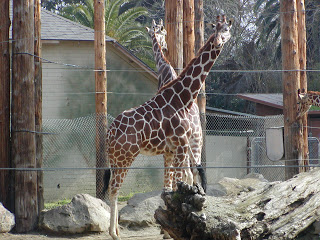 Here are some resources to
Get Reading!
Make library days a regular part of your summer. We usually choose one day of the week to make Library Day. Sometimes I'll pack a sack lunch, then we can take our time, not hear rumbling tummies, and not succomb to fast food on the way home. Ask your children's librarian to point you to the reference books, like A to Zoo. Your library should have a whole section on books about books. These are directories, organized by age, theme, and author, to help you find books your children might be interested in. Teachers know about these books, but I'm not sure all parents do. This kind of resource will help you help your children choose good books.
Picture Books and Easy Readers
Roar: A Noisy Counting Book by Pamela Duncan Edwards
Hear and There Book: Safari Sounds
Safari Animals by Simms Taback
ABC Safari by Karen Lee
Meerkat's Safari by Claudia Graziano
Starry Safari by Linda Ashman
Guess Who: Safari Friends by Jodie Shepherd
We All Went on Safari: A Counting Journey through Tanzania by Laurie Krebs
Way Far Away on a Wild Safari by Jan Peck
Bringing the Rain to Kapiti Plain by Verna Aardema
Mufaro's Beautiful Daughters by John Steptoe
Nonfiction Books
Living in the Savannah by Linda Bullock
The Field Guide to Safari Animals (Field Guides) by Paul Beck
Africa for Kids: Exploring a Vibrant Continent, 19 Activities by Harvey Kroze
Chapter Books and Read Alouds
Lions at Lunchtime by Mary Pope Osborne
Mary Slessor: Forward to Calabar by Janet and Geoff Benge
David Livingstone: Africa's Trailblazer by Janet and Geoff Benge
CT Studd: No Retreat by Janet and Geoff Benge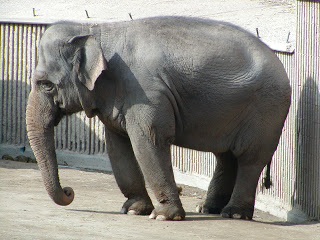 Get a Movie On!
Different families have different standards when it comes to movie viewing. If I haven't personally seen a movie listed, I've checked it through the Dove Foundation's Movie Reviews. But our standards may not be yours. Please use discernment in choosing what your children will watch.
The Wiggles: The Wiggly Safari
Really Wild Animals – Swinging Safari by National Geographic
The Lion King
Jumanji
Night at the Museum
The Gods Must Be Crazy I & II (It's been awhile since I've seen this one. Any thoughts from other mamas?)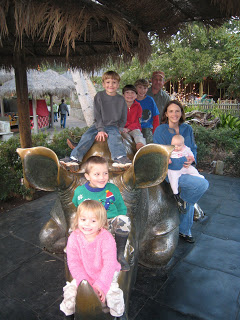 Get Crafting!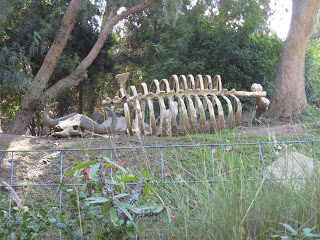 Get Playing!
Is Hungry, Hungry Hippo collecting dust in your game cupboard? Pull it out and play with the kids.
Print out photos of different safari animals (2 of each) and create your own memory game.
Collect all the stuffed animals in the house and make up stories and plays about them.
Get Out and About!
Go on a lion hunt! Take a bag of plastic animals and hide them in the backyard. Ready, set, go. Have the kids hunt them all down.
Visit your local zoo.
Plan a real trip to Africa, as money will allow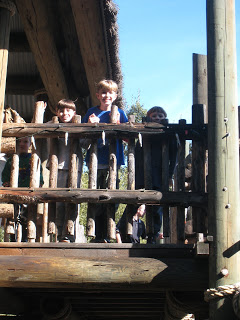 Get Cooking!
Camp Wannalaffalotta is featured every Monday through Labor Day. In order not to miss out on post, you might want to subscribe to LifeasMOM by email or subscribe in a reader. Help spread the word so that other families can benefit from this series as well!If you'd be interested in guest posting or contributing links on family fun activities or kid-friendly recipes that fit these themes, please email me.
It's my hope that we will be on the road to joyful motherhood and that we'll "laffalotta" this summer with our peeps.