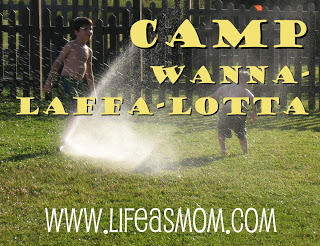 Today is the 40th anniversary of man's walk on the moon. Check out last week's Camp Wannalaffalotta for all sorts of movies, books, and activities to share with your kids in honor of the lunar landing.
This week's Camp W is Dino-themed. Dinosaurs seem to be every kid's fascination. They're pretend, but they're real at the same time. My little guys have always been fascinated by them. Even when they're not so little.
I realize that in making the following recommendations that there are differing views on the evolution/creationism/intelligent design question and that the debate enters the subject of dinosaurs. The resources I've listed below cover the range of opinions. Please use your good judgement as you decide which will be the best for your family. If you have a gem of a book or video, let us know in the comments.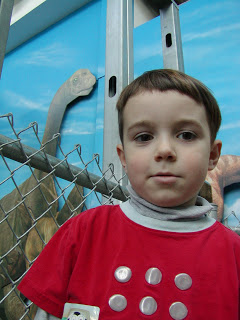 Here are some resources to
Get Reading!
Make library days a regular part of your summer. We usually choose one day of the week to make Library Day. Sometimes I'll pack a sack lunch, then we can take our time, not hear rumbling tummies, and not succomb to fast food on the way home. Ask your children's librarian to point you to the reference books, like A to Zoo. Your library should have a whole section on books about books. These are directories, organized by age, theme, and author, to help you find books your children might be interested in. Teachers know about these books, but I'm not sure all parents do. This kind of resource will help you help your children choose good books.
Picture Books and Easy Readers
How Do Dinosaurs Say Goodnight? by Jane Yolen
Dinosaur Roar by Paul and Henrietta Stickland
Dinosaur Bob by William Joyce
Sammy and the Dinosaurs by Ian Whybrow
Nonfiction Books
What Happened to the Dinosaurs? by Franklyn M. Branley
The Magic Schoolbus in the Time of the Dinosaurs by Joanna Cole
Dinosaurs by Will Osborne
The Great Dinosaur Mystery and the Bible by Paul S Taylor
How to Draw Dinosaurs
Fossils Tell of Long Ago by Aliki
Sabertooths and the Ice Age by Mary Pope Osborne
Digging Up Dinosaurs by Aliki
Chapter Books
Dinosaurs Before Dark by Mary Pope Osborne
Get a Movie On!
Different families have different standards when it comes to movie viewing. Our standards may not be yours. Some of these are older and weren't available in family review databases. Additionally, documentaries are often not rated. Please use discernment in choosing what your children will watch.
Night at the Museum
Ice Age
Ice Age: The Meltdown
Jurassic Park
Dinosaur
Get Cooking!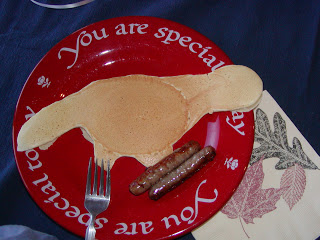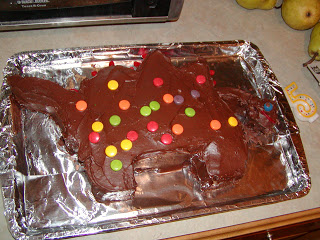 Camp Wannalaffalotta is featured every Monday through Labor Day. In order not to miss out on post, you might want to subscribe to LifeasMOM by email or subscribe in a reader. Help spread the word so that other families can benefit from this series as well!If you'd be interested in guest posting or contributing links on family fun activities or kid-friendly recipes that fit these themes, please email me.
It's my hope that we will be on the road to joyful motherhood and that we'll "laffalotta" this summer with our peeps.
Got a great DinoResource to share with us? Leave it in the comments!