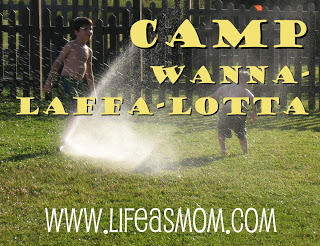 Though it's easy for our lives to get caught up in economics, the latest fashions, and the price of hot dogs at the local Stuff-Mart, the truth underlying it all is that we experience great freedom in being able to pursue those very things. The freedoms that we enjoy every day in the United States were bought with a price. A high price. The lives of men and women who fought for independence, who fought against tyrannical rulers and injustice, who risked their lives so that we could be free.
Some are still paying this price. And those of you in the military or who support loved ones in the armed forces, I thank you.
This is a great week to review our US History. When was the last time you read the Declaration of Independence or the Constitution? We can learn a lot from our past that is applicable today. How did early Americans escape unfair taxation? Why is the right to bear arms so important? And what territory does the United States comprise? (It might be a good week to learn your states and their abbreviations while you're at it.)
Your journey back in time doesn't have to be all seriousness, paint the town red, white, and blue with some festive crafts and recipes. Whatever you do, talk with your children about the reasons why this nation has ever been called great. We need to learn from the past, both the good and the bad, and exert ourselves toward being free and brave and continuing to fight the good fight.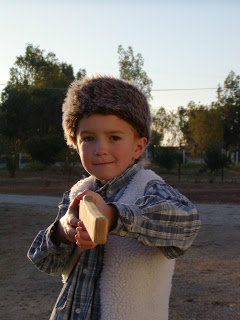 Here are some resources to
Get Reading!
Make library days a regular part of your summer. We usually choose one day of the week to make Library Day. Sometimes I'll pack a sack lunch, then we can take our time, not hear rumbling tummies, and not succomb to fast food on the way home. Ask your children's librarian to point you to the reference books, like A to Zoo. Your library should have a whole section on books about books. These are directories, organized by age, theme, and author, to help you find books your children might be interested in. Teachers know about these books, but I'm not sure all parents do. This kind of resource will help you help your children choose good books.
Picture Books and Easy Readers
Happy 4th of July, Jenny Sweeney by Leslie Kimmelman
The Fourth of July Story by Alice Dalgliesh
The Story of America's Birthday by Patricia A. Pingry
A Fourth of July on the Plains by Jean Van Leeuwen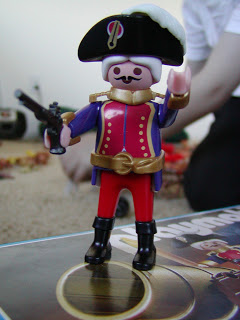 Nonfiction
The Constitution and The Declaration of Independence (You can buy a printed version of both here.)
The Liberty Tree: The Beginning of the American Revolution by Lucille Recht Penner
The American Revolution for Kids: A History with 21 Activities by Janis Herbert
Colonial Kids: An Activity Guide to Life in the New World by Laurie Carlson
And Then What Happened, Paul Revere? by Jean Fritz
Books for Older Children
Ben and Me: An Astonishing Life of Benjamin Franklin by Robert Lawson
Johnny Tremain by Esther Forbes
Get a Movie On!
Different families have different standards when it comes to movie viewing. If I haven't personally seen a movie listed, I've checked it through the Dove Foundation's Movie Reviews. But our standards may not be yours. Please use discernment in choosing what your children will watch.
Johnny Tremain
The Swamp Fox
This is America, Charlie Brown
School House Rock – America Rock
And for those of you whose memories I tickled last week with my gift of knowing the states in alphabetical order, I give you the video, so you can teach the song to your children, too.
Get Crafting and Playing!
— Dress up as colonial boys and girls. You could even be Ben Franklin.
— Learn the states in fun ways: puzzles, games, and books. (Enter for a chance to win a free copy of Joy Miller's Learn Your States and Postal Abbreviations here.)
— There's all sorts of Star-Spangled Fun at Family Fun.
— Make a red, white and blue garland from Martha Stewart
— decorate white tshirts with read and blue fabric paint
Get Cooking!
— Bake up some patriotic cupcakes from Simply Sweet Home
— Thread some red, white, and blue fruit kabobs from Frugal Girls
— Whip up one of Gramma John's apple pies
— Freeze some frosty Patriotic pops from Family Fun
Whatever you do, have a wonderful Independence Day Celebration!
Camp Wannalaffalotta is featured every Monday through Labor Day. In order not to miss out on post, you might want to subscribe to LifeasMOM by email or subscribe in a reader. Help spread the word so that other families can benefit from this series as well!If you'd be interested in guest posting or contributing links on family fun activities or kid-friendly recipes that fit these themes, please email me.
It's my hope that we will be on the road to joyful motherhood and that we'll "laffalotta" this summer with our peeps.