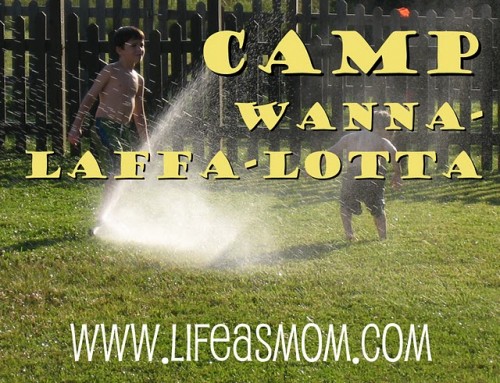 One of the best ways to celebrate lazy summer days is to host a summer camp for your kids. Yes, your own kids. You may think that it is smooth sailing, once school lets out. Au contraire. Unless you're up for unlimited video games and TV watching, you're going to need a plan.
(I say this all the time, don't I?)
My husband used to call me Julie the Cruise Director because of my great love of planning big events. Now, every day is a big event. Ha!
Anyways, I digress. This summer will be more fun and go more smoothly if you have some tricks in your back pocket. One of the tricks I suggested last year was Camp Wannalaffalotta, a homemade summer camp for your own peeps, complete with reading, watching, playing, and snacking activities for kids of all ages.
In case you don't have your summer plans all wrapped up, you might want to check out:
Stay tuned for more themed family fun here this summer.