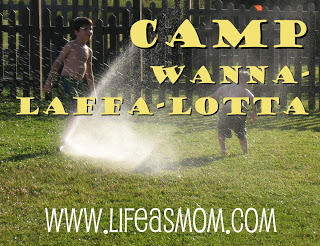 Did you know that there are 16 Mondays from Memorial Day to Labor Day? I was stunned when I consulted the calendar. That's a lot of weeks of potentially bored children begging you for something to do.
Over the years I've found that if I have a plan, I can keep boredom at bay. And I enjoy the days with my kiddos all the more. Hosting a playday for friends has always been a welcome break in the week. (To read more about how we've done this in the past, you can read my article here.)
But more than that, being deliberate in our family's reading, viewing, and playing has given direction and substance to our summers. Over the years, I've designed enrichment activities based on themes to guide our summer learning and living.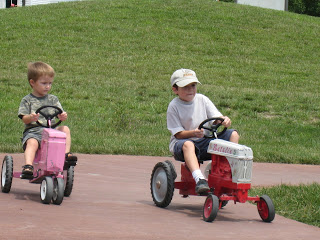 Every Monday this summer I'll be featuring Camp Wannalaffalotta posts that will feature a whole host of crafts, books, snacks, field trips, and other kid-friendly activities that fit a different theme each week. They will focus on toddler to age 12.
You can choose to do them with just your family or to include friends for a playday. You could follow one theme a week or stretch each one out as long as you want. There will be lots of family fun to choose from.
And if your kid chooses one of these themes for a birthday party? Oh my! What fun you'll have, especially with the research already done for you.
Here's what's in store:
5/25 Oceans of Fun
6/1 Meanwhile, Back on the Farm
6/8 Come on the Safari with Me
6/15 Welcome to the Jungle
6/22 Camping and the Great Outdoors
6/29 The Good Ole' USA
7/6 -holiday-
7/13 Blasting Off into Outer Space
7/20 Digging for Dinos
Camp Wannalaffalotta starts Monday, May 25th. In order not to miss out on post, you might want to subscribe to LifeasMOM by email or subscribe in a reader. Help spread the word so that other families can benefit from this series as well!
It's my hope that we will be on the road to joyful motherhood and that we'll "laffalotta" this summer with our peeps.