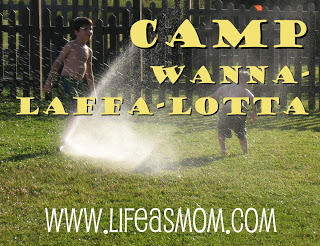 I hope that you had great oceans of fun last week with the first installment of Camp Wannalaffalotta. This week we head inland for farm-themed family fun. And what an important part of our heritage the farm is!
Currently the kids and I are studying the American Colonial period in our history study. This past week I was reminded of what an important part agriculture has played in the history of our nation. Hector St. John de Crevecoeur, a French-born American colonist wrote about the importance of the family farm in his volume of essays, Letters from an American Farmer in 1782. He was the first to tell Europe about life in America and to give voice to the concept of "the American dream."
And when you think about it, the American Dream had its beginnings with farmers and homesteaders, men and women who desired a plot of land to call their own and who were willing to work hard to attain it and make it work.
In my own family tree, we've got farmers as far back as one can see. My great-grandfather, Sigurd, emigrated from Norway in the 19th century and established himself on a farm in southeastern Minnesota. My grandmother, his daughter, and all her siblings lived and worked on farms. And my dad, though he broke the cycle in terms having lots of land and farm equipment, has always loved to toil the soil and produce a crop, whether that be sweet corn, tomatoes, bell peppers, or lemons.
While today's average man is no longer knee deep in a corn field, it is still important to make our children aware of our roots and how our food gets on the table. Whether you have farmer grandparents or not, who can question that life started in a garden and that gardens still sustain us today?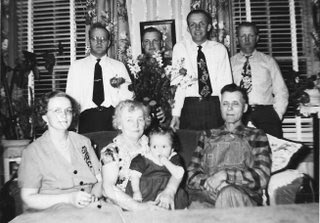 This week's Camp Wannalaffalotta is based on farm life. And have I got a wagonload of choices for you! Spend a few hours — or a few months — learning and laughing about farm experiences. Books, videos, and websites are a boon to exploring something without actually being there. But hopefully, you'll have a chance to take your kids to some kind of farm this summer. From berry picking to petting zoos, there's no shortage of family field trips to take. I can't wait to hear what you do!
As always, don't feel like you have to spend a lot of money to have fun and enjoy learning and playing with your kids. Make the internet and the library serve you well this summer. Enroll your kids in their summer reading program and explore the world of books together.
Many of the following craft suggestions involve regular household items. If something is out of reach, in terms of budget or availability, there is almost always a reasonable substitute, just think outside the box.
Maybe you won't do any of these activities, but perhaps they'll get you thinking about what you would like to do with your children. (At the end are a list of mom resources to get you thinking about farming and food and family fun.) Either way, I hope you'll laffa-lotta with your children this summer.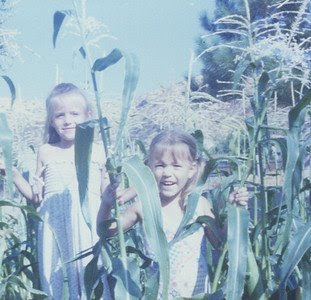 Here are some resources to
Get Reading!
Make library days a regular part of your summer. We usually choose one day of the week to make Library Day. Sometimes I'll pack a sack lunch, then we can take our time, not hear rumbling tummies, and not succomb to fast food on the way home. Ask your children's librarian to point you to the reference books, like A to Zoo. They should have a whole section on books about books. These are directories, organized by age, theme, and author, to help you find books your children might be interested in. Teachers know about these books, but I'm not sure all parents do. This kind of book will help you help your children choose good books.
Picture Books and Easy Readers
The Big Red Barn by Margaret Wise Brown
Funny Farm by Mark Teague
Saving Strawberry Farm by Deborah Hopkinson (a poignant story of the Great Depression)
The Berenstein Bears Down on the Farm by Stan and Jan Berenstein
Tiny On the Farm by Cari Meister
Blueberries for Sal by Robert McCloskey
Scarecrow by Cynthia Rylant
Open the Barn Door (a chunky flap book)
Sheep in a Jeep by Nancy Shaw
The Little Red Hen
Old MacDonald Had a Farm
Click, Clack Moo: Cows that Type and Giggle, Giggle, Quack by Doreen Cronin
All the Places to Love by Patricia Maclachlan
Summertime in the Big Woods by Laura Ingalls Wilder (an early reader edition of the larger books)
James Herriot's Treasury for Children
Nonfiction Books
These are by Gail Gibbons
From Seed to Plant
The Vegetables We Eat
The Milk Makers
Apples
Farming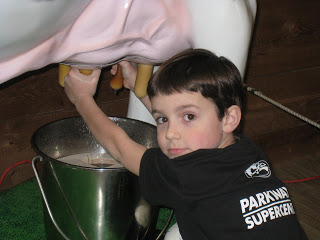 Chapter Books and Read Alouds
Charlotte's Web by EB White
Little House on the Prairie series by Laura Ingalls Wilder (one of our favorites is Farmer Boy)
Mother Carey's Chickens by Kate Douglas Wiggin
Hank the Cowdog by John R Erickson
Anne of Green Gables by LM Montgomery
Books for Older Kids
As always, use discernment and perhaps preread books with more mature themes and situations.
Rebecca of Sunnybrook Farm by Kate Douglas Wiggin
Old Yeller by Fred Gipson
Animal Farm by George Orwell
Of Mice and Men by John Steinbeck
Grapes of Wrath by John Steinbeck
Children of the Dust Bowl: The True Story of the School at Weedpatch Camp by Jerry Stanley (this was an eye opener for me when our family studied this a few years ago!)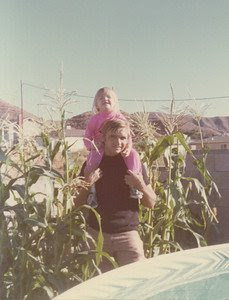 Get a Movie On!
Different families have different standards when it comes to movie viewing. If I haven't personally seen a movie listed, I've checked it through the Dove Foundation's Movie Reviews. But our standards may not be yours. Please use discernment in choosing what your children will watch.
Charlotte's Web (there's the classic and the makeover versions)
Babe
The Waltons
Little House on the Prairie
Old Yeller
Oklahoma
The Wizard of Oz
Anne of Green Gables
Chicken Run
Kidsongs – A Day at Old MacDonald's Farm
Home on the Range
Barnyard – The Original Party Animals
Summer Magic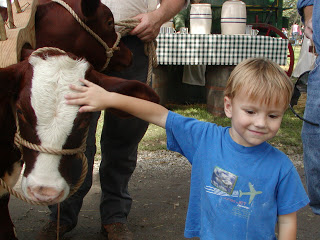 Get Crafting!
visit a local petting zoo
go berry picking – visit Pick Your Own for a directory by state
plant a garden of your own – it doesn't take much space. $5 Dinner Mom is doing a square foot garden with apparent success.
shop at your local farmer's market – find one close to you here.
tour a local dairy or a farm in your community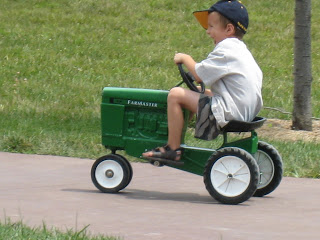 Get Cooking!
stir up a batch of White Chocolate Haystacks (made with pretzel sticks) – from the Joy of Baking
make butter – simply place heavy cream in a glass jar. Toss in a clean marble. Secure the lid well. Roll the jar back and forth to one another or simply shake and shake and shake. Once the sloshing sounds end and you hear the marble "thunk", your butter is ready. Or check out Heavenly Homemaker's tutorial here.
have a taste test of different kinds of milk: goats' milk, buttermilk, different fat levels of cows milk – thanks, Sweetslady!
Make Turkey Cinnamon Rolls – from LifeasMOM
purchase a bunch of fresh vegetables from the farm stand and let the kids help to shuck corn, snap beans, and shell peas. Enjoy a feast together.
Decorate a Cow Cake – from Family Fun
Make Sheep and Bunny Cake Pops – from Bakerella
Make a Kansas Cake – from Pretty.Cool.Cakes
After you read some of the stories listed above, make one of the dishes mentioned. For instance, Almanzo eats his popcorn with milk. Try it, you may like it!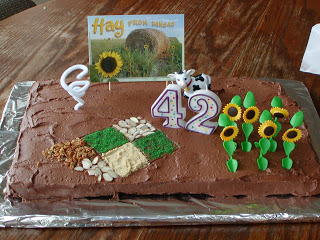 Get Thinking of More Fun!
Letters from an American Farmer and Sketches of Eighteenth-Century America by Hector St John de Crevecoeur

Animal, Vegetable, Miracle: A Year of Food Life by Barbarba Kingsolver
Chickens in Your Backyard by Rick and Gail Luttman
Honey for a Child's Heart by Gladys Hunt
The Read Aloud Handbook by Jim Trelease
Camp Wannalaffalotta runs every Monday until Labor Day. In order not to miss out on post, you might want to subscribe to LifeasMOM by email or subscribe in a reader.
Help spread the word so that other families can benefit from this series as well! Grab the button and share the love.
If you'd be interested in guest posting or contributing links on family fun activities or kid-friendly recipes that fit these themes, please email me.