Capturing the Magic of the Season
We are a participant in the Amazon Services LLC Associates Program, an affiliate advertising program designed to provide a means for us to earn fees by linking to Amazon.com and affiliated sites. We participate in other affiliate programs as well. For more details, please see our disclosure policy.
The following content is sponsored by Hallmark: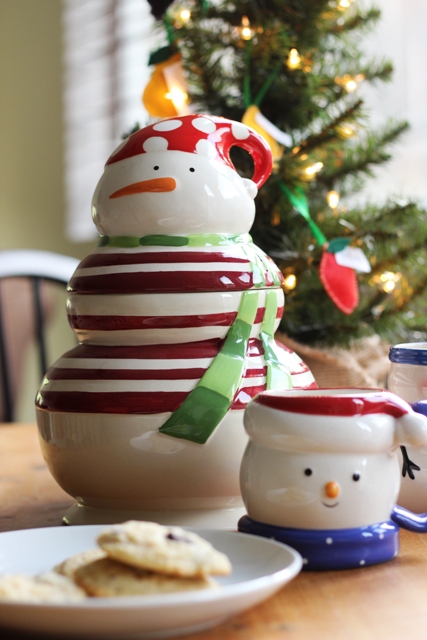 Our Christmas tree, the real one, not the cheap, fake tabletop one I bought, is sitting in the front yard, right now, dripping wet. It's a family tradition, passed down from my dad. The tree can't come inside until it's washed. Washed, people.
My husband humored me in the early years of marriage until he realized that washing the tree was an effective means of getting debris, bugs, and dead pine needles off the tree before bringing it inside. Yes, really. I got a high five from a friend whose husband refused to wash the tree when she asked. Now their floor is covered with five million pine needles. Ahem.
Ours is a tree straight out of a Peanuts cartoon. We didn't pick it out like we normally do, instead buying it from a local school fundraiser. It's a bit short, and lopsided, and sad looking. That's okay. My kids won't notice that.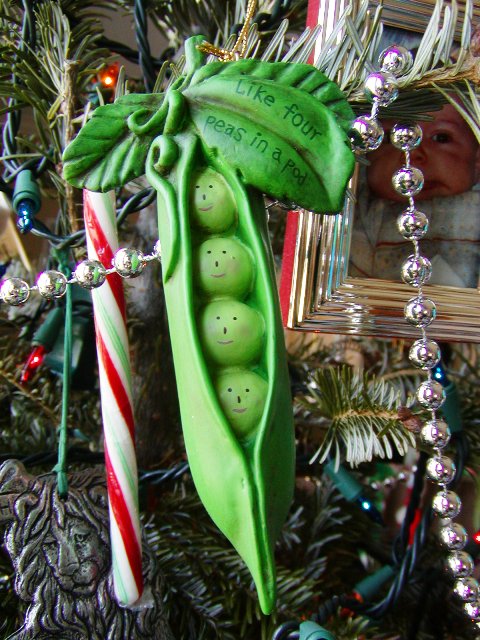 What they notice are the special ornaments that we use every year. They'll notice the new ones we bought for everyone. They'll notice the lights. And, yes, the broken string that only blinks sometimes. And the cross on the top of the tree.
As I get older, trimming the tree feels like a duty. There I said it. If I'm honest with myself, I just want it up and decorated. I don't exactly love the process, anymore. Some of the magic is gone from my own experience. But, I know that it's important to my kids.
In times like these, their joy becomes my joy.
How do we recapture the magic?
We just got back from spending three days in Santa Barbara. Usually we go a little farther north and stay with the grandparents. This time we stayed with friends in town and visited with the grandparents over dinner one night.
On our way back to our friends' house, we took "the long way" in order to catch some light looking. Several streets were done up nicely with lights and outdoor displays. The excitement in my kids' voices was contagious. I loved hearing them ooh and ahh over the different light displays.
That adds to the magic; that creates the magic for me: doing fun things with my kids and seeing their joy.
That's what I remind myself of when I drag a still damp tree into the house or wrangle with Christmas lights to hang. This is making memories with my children. This is bringing "magic" and joy and delight into our home.
The kids don't know it, but the school plan has changed today so that we can decorate the tree, do some baking, and rock around the Christmas tree.
Speaking of which, I don't think the FishMouse has made his appearance this year.
Goofy though he may be, it's things like the Christmas FishMouse that help us make memories together. While we're not doing all the Christmas-y things there are, here are some of the little touches that make Christmas special for my kids and that are easy to incorporate into our days:
snowmen mugs and hot cocoa (bonus points for marshmallows or whipped cream)
decorating the Christmas tree
reading Christmas stories (we have a big collection now)
playing the FishMouse about fifty times too many
hanging Christmas stockings
lighting the stairwell with colored lights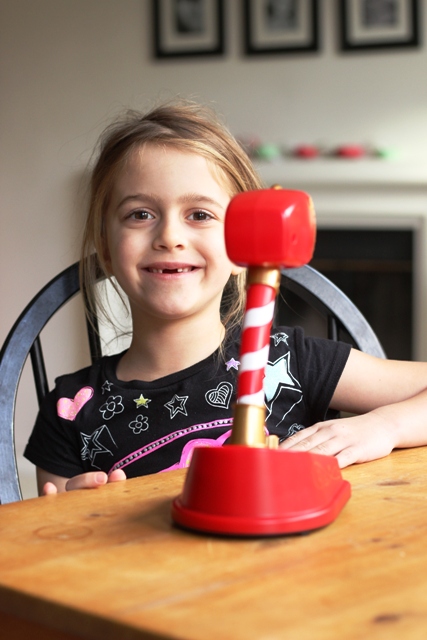 This year a new addition to their traditions has been to use the North Pole Communicator that Hallmark sent us. Even though we don't "do Santa", the three littles have faithfully played the messages every morning.
And if he's honest, FishBoy9 is a little miffed when the girls play the message without him. The recording only plays once per day, so if you snooze, you lose. Literally. It's hilarious to watch the girls huddle in a bed each morning and pretend they are talking to the elves at the North Pole.
These are the things that make memories. These things, though fairly unimportant to the rotation of the earth and the workings of the world, are the things that give my kids sweet memories of Christmas, of home, and of our life together.
That is magic worth capturing.
What's something that's hard for you to pull off (like my tree decorating) that you know brings value to your kids' experience?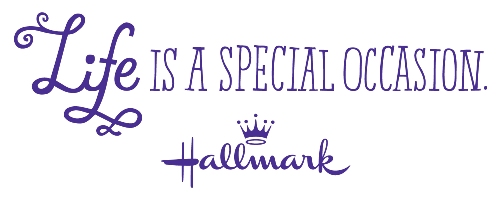 Disclosure: I have been compensated by Hallmark for my time spent writing. All opinions are my own.