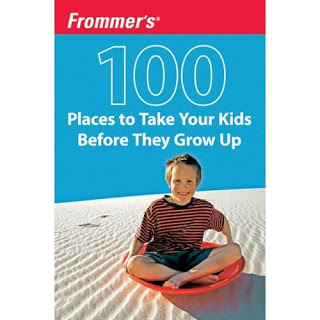 TIME's UP! THANKS FOR PLAYING. WINNERS WILL BE ANNOUNCED LATER TODAY.
This week I'm celebrating the official arrival of summer with a week's worth of giveaways.
You know that time is just slip sliding away. Let's make the most of these minutes we have with our children. Today I have three copies of Frommer's 100 Places to Take Your Kids Before They Grow Up to giveaway that I purchased with you in mind. The guidebook details 100 different US locations that are of special historical and educational significance. Each listing gives specific details, including addresses and phone numbers, age recommendations and points of interest.
For a chance to win, simply fill in the form on this post. If you answer the trivia question correctly, you will be entered to win one of three copies of this handy little guide. (Click through if you're reading this through a reader.) All the answers will be available on this site. You just might have to poke around. All contests will end on Saturday, June 27th at midnight PST. Open to US addresses only.
I hope you win!