Check It Before Checking Out
We are a participant in the Amazon Services LLC Associates Program, an affiliate advertising program designed to provide a means for us to earn fees by linking to Amazon.com and affiliated sites. We participate in other affiliate programs as well. For more details, please see our disclosure policy.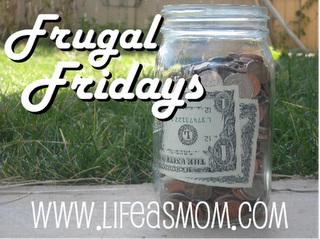 The other day when I was strolling through Walmart I saw that they had clearanced a huge amount of toys, probably in anticipation of their Christmas stuff that should be rolling in soon. Since I had no kids with me, I paused. And I placed in my cart several items that I thought the kids might like.
We have two more birthdays to cover before Thanksgiving, so I knew I'd need to be thinking ahead anyway. I continued on my merry way, collecting the things that were actually on my list. When I got to the check-out, I did a double take.
Did I really "need" everything in the cart?
When I have a right mind, I often ask myself this question. And generally speaking, I'm able to put back at least one or two items. I did this time, too.
While the toys were a screaming deal, I didn't need all the items I originally chose. I kept one item for a school science project and three other items for a birthday. I handed the last item to the checker and told her I had changed my mind.
Check the cart before you check out. It can save you from buying something you don't need or can't afford.
What do YOU do to save money?