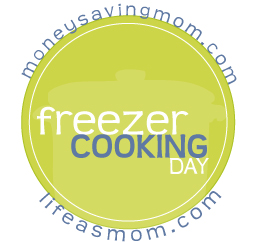 This week, I've been thinking about food. Specifically, what foods we'll be eating — for the rest of this month. That might sound odd to some. But, yes, I'm thinking about our month ahead.
Since I regularly stock our freezer with meals to be enjoyed in the weeks ahead, I need to think long term. The month holds two birthdays and one major holiday. Those events can be stressful if I don't plan ahead and seek balance in our activities and in our meal plan.
Efficient Cooking

The success of a freezer cooking plan is dependent on making ingredients do double duty on cooking day. You don't prepare 31 different meals, stash them in the freezer, and call it a week. That is not efficient cooking. You can do that each day of the month and call it good.
Freezer cooking works when you're building your meals around three or four core ingredients, usually proteins. Then you choose recipes that involve those ingredients so that you're not messing with 5,786 different food items. Want detailed help in building a plan? Read this planning tutorial.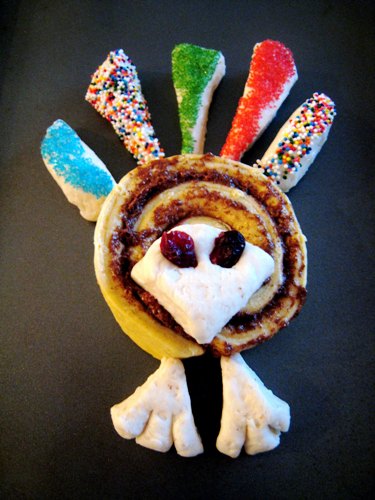 So how do you choose?
1. What do you already have?
If you already have ground beef, chicken breasts, and canned tuna in your freezer and pantry, then build your menus around those items, producing hamburgers, meatballs, meatloaf, chili, taco kits, chicken enchiladas, chicken soup, tuna cakes, and tuna noodle casserole. Make triple batches of each of those items and you're good to go.
2. What do you want?
In our case of the three special events, there are some items that I'm going to prepare because there's an occasion that calls for it. I know that on Thanksgiving we're going to want fresh rolls, apple pie, and mashed potatoes — all things that I can prep beforehand and store in the freezer. And since I want to make a sweet potato recipe, something that we don't normally serve, I'm going to try it now, taste, and freeze.
3. What's on sale?
This is obviously a means of saving money and making your freezer cooking both time and finance efficient. If I choose the items that are on sale this week, I can buy in bulk, cook in big batches, and save a ton. In my neck of the woods, pork chops, chicken breast and ground beef were both under $2 a pound, making those logical choices to my cooking plan.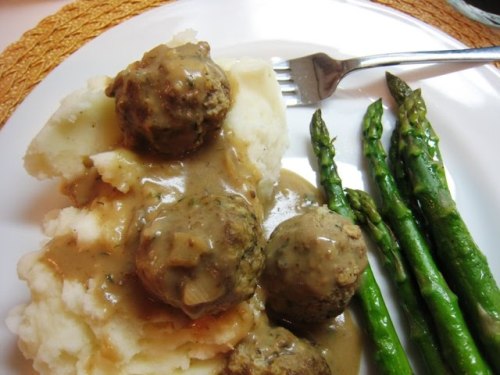 My November Cooking Plan
Dinners
Marinated Chicken Breast
Stuffed Chicken Breast
Meatballs
Meatloaf
Taco Meat
Cranberry Pork Chops
Stuffing and Chops
Holiday
Mashed Potatoes
Nanna's Apple Pie
Sweet Potato Apple Gratin
Whole Grain Rolls
Whole Grain Cinnamon Rolls (for a Gobbling Good Thanksgiving Breakfast)
Breakfast
Instant Oatmeal Packets
Cranberry Bread
Cranberry Chocolate Scones
Cranberry Orange Granola
What's Your Plan?
Share your cooking plan for the month below.

Curious about freezer cooking? Consider purchasing my cookbook, Not Your Mother's Make-Ahead and Freeze Cookbook from Amazon, Barnes and Noble, or your local bookstore. It's chock full with over 200 freezer-friendly recipes, planning pages, shopping lists, cooking plans, and basic and advanced how-to's to making freezer cooking work for any home, family, and lifestyle.