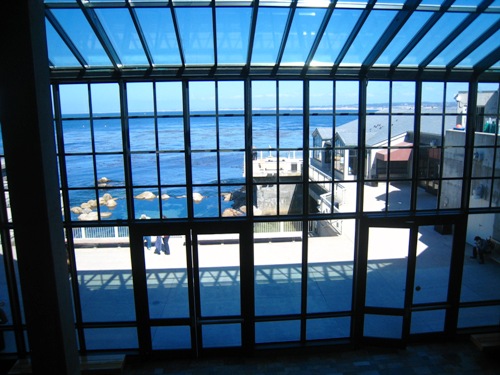 Last fall the FishFam visited the Monterey Bay Aquarium. We learned all kinds of useful information about how to preserve sea wildlife and how to be good stewards of our world's oceans. The amount of information can be overwhelming.
But, one thing I took away was the idea of being more intentional in how I choose the fish I buy. Those who know me well know that I think with my pocketbook. But, I'm also learning to consider dollars and sense when it comes to food shopping.
The Aquarium has put together a Regional Seafood Watch Pocket Guide to help guide your choices in shopping for fish. Since I'm not super experienced in either buying or preparing fish, I find this extremely helpful to guide my choices.
Then, I can look for a good sale on fish that is on sale and abundant, well-managed and caught or farmed in environmentally friendly ways. The guide also gives warnings about which fish to avoid due to mercury and other contaminants, something that pregnant and nursing moms as well as children should particularly avoid.
It's can be difficult to know what to buy, so I appreciate all the help I can get in making healthy choices for my family.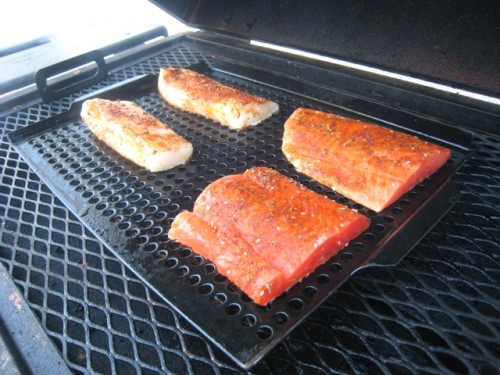 Alaska Seafood
The first giveaway this week come from our series sponsor Alaska Seafood. Last year my family received some salmon and cod to sample. and it was amazing. It made a salmon eater out of my husband, who previously didn't care for salmon at all. This fish was not "fishy" at all, something he had previously disliked in salmon meals.
Since salmon is high on the list of heart-healthy foods, I really wanted him to like it. Or else.
But, more than being a tasty morsel on a plate, Alaska Seafood is so much more. Did you know?
Interesting Facts about Alaska fishing:
Alaska salmon is the name given to all five species of Pacific salmon harvested in Alaska.
About 9 out of every 10 wild salmon harvested in North America is caught in Alaska. Smaller amounts of Pacific salmon are also harvested in California, Oregon and Washington.
Alaska salmon are caught only in specific, tightly regulated areas within state waters up to three nautical miles offshore. They are harvested by thousands of Alaska fishermen, (and women) and their families. Most are owner-operators, meaning they are independent businesses operating their own boats.
All Alaska salmon – and in fact all seafood from Alaska – is wild. There is no fin-fish farming in Alaska. It's the law.
Alaska salmon were recently the first Alaska fishery to be awarded the prestigious Responsible Fisheries Management certification.
Alaska salmon stocks are healthy, abundant and sustainable, thanks to Alaska's fifty-plus years of responsible fisheries management. Alaska is a model for the world when it comes to sustainable seafood.
Wild Alaska salmon is available all year long. Troll-caught king salmon are harvested year-round, even through the winter months, however the majority of Alaska salmon is harvested in the summer months, from May through September.
Alaska is the only state in the nation to have sustainability written into its constitution.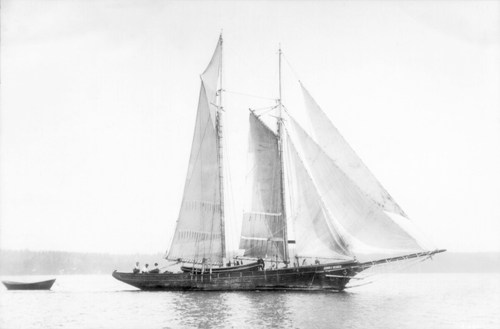 I love it that Alaskan fishermen were practicing good stewardship long before "sustainability" was a household word.
Win a Fish!
This week one LifeasMOM reader will win an entire Alaska Salmon. (Hubs is jealous!) The prize will be a 10-12 lb fresh caught, whole, wild Alaska King salmon, ideal to serve at a large family meal or swanky dinner party.
To Enter:

Leave a comment on this post, telling us how you choose fish for your family.
This giveaway is open until Sunday, May 1st at 8 pm, PST. The winner will be chosen randomly and notified via email. S/he will have 48 hours to respond in order to claim the prize.
This is part of the Going Green series. Stay tuned all week for daily giveaways and ideas for small ways to go green.
Disclosure: Alaska Seafood is an advertising sponsor of the Going Green series. They have provided the above information about Alaskan fishing practices. My opinions are my own.