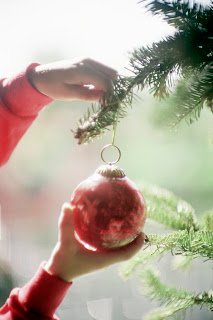 If you haven't noticed yet, I'm a planner. I love to think ahead and dream big dreams. This is a good thing if I can follow through with actually doing the things I've schemed about.
And internet accountability? It's a beautiful thing. If I tell you I will do something, I feel a little added something to see the thing to completion. So, thanks for keeping me honest.
One of the things I love to plan is how we will celebrate Christmas. It is such a great time for making memories with the kids, to enjoy little amusements like light looking, tree cutting, and cookie baking and decorating. For our family it's a time to think about the wonder of Christ, His birth, and His purpose in becoming human on our behalf. And to make memories together in light of that glorious truth.
There is no shortage of fun to be had come December 1st. But, in a season as busy as Christmastide, it's important to do a little planning. Thinking a few months ahead of time can save you time, money, and stress. So, don't freak out on me….I know it's only July. But, this is to help you later walk through December with a smile on your face.
Join me next week for my new series. Starting Sunday, July 20th, I'll be hosting "Christmas in July" at LifeasMOM. And I've got all sorts of fun Christmas ideas, links, recipes, giveaways (everyday!) and fun galore. But, I want your input!
So, get your thinking caps on. Dig up fond Christmas memories. Uncover up your favorite recipes and be prepared to share. Think about what gadget or tool helps you during Christmastide for a special Holiday-themed Toolin' Up Tuesday. Get ready to comment or post, because as you know….if you don't play, you can't win.