Disclosure: I am an affiliate as well as an author for Bundle of the Week.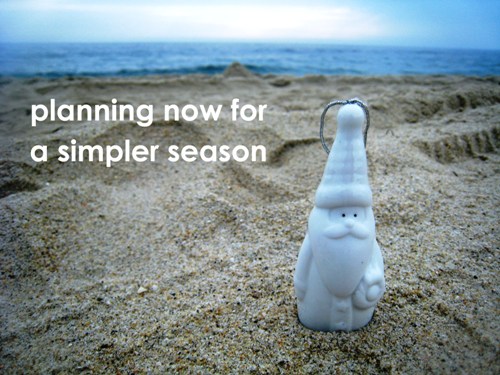 I know. School just started. Who wants to think about Christmas? But, time will fly. Fly! Check out this week's Bundle of the Week so you can get ahead of the game.
I've been reading through the books included over the weekend and I can promise that you will be SET for the holiday with what's included in this bundle.
Available at 8am EST on Monday, 9/16.
As crazy as it sounds, Christmas is less than 100 days away! But don't worry: this bundle includes everything you need to simplify your plans and get organized early so that you can avoid the stress of the holidays. You'll find daily planning tips and printables, recipes, handmade gift tutorials and more at almost 75% off this week only!
101 Days of Christmas by Mandi Ehman
Drawing from the popular 101 Days of Christmas series at LifeYourWay.net, Mandi has handpicked the best recipes, crafts and projects from the archives and compiled them into one easy-to-navigate ebook. Whether you're looking for a craft to do with your children, a new cookie recipe to share with your friends and neighbors, or a simple handmade gift to make for someone you love, this ebook includes 101 simple ideas and tutorials plus bonus sections with even more ways to make Christmas meaningful for your family!
A Simpler Season by Jessica Fisher
A Simpler Season is your guide to planning the winter holidays, with creative ideas, time-saving tips, and budget-minded inspiration for making the most of Thanksgiving, Christmas, and New Year's. With the busy family in mind, Jessica offers recipes, to-do lists, children's activity sheets, planning pages, gift ideas, and step-by-step tutorials for creating homemade gifts to help you get from Thanksgiving to New Years in a calm, cool, collected manner.
(Normally, this book is $9. So, grabbing the bundle now means you've already saved two bucks on this book alone. It's like getting the other four books FOR FREE.)
100 Days to Christmas by Jennifer Tankersley
A daily dose of inspiration & motivation for a meaningful holiday season, 100 Days to Christmas is a journey that begins on September 16 and leads you step-by-step toward a peaceful and meaningful holiday season, one little task at a time! Includes links to more than 25 ListPlanIt worksheets and lists.
Christmas Recipes: From My Table to Yours by Lynn of Lynn's Kitchen Adventures
In Christmas Recipes: From My Table to Yours, Lynn offers quick, easy, and inexpensive holiday recipes from Blueberry Baked French Toast for a special family breakfast to Chocolate Bread Pudding for a scrumptious holiday dessert. Don't stress this holiday season about what to do for parties, family gatherings and even gifts. Tis the season to show the love because food is the best gift of all!
The Life Your Way Christmas Planner by Mandi Ehman
While Christmas can be stressful, it doesn't have to be. Planning ahead is the best way to embrace all that the season has to offer without the stress we associate with the holidays! This printable Christmas planner will help you simplify your holiday with planning calendars, checklists and a variety of worksheet.
The Christmas bundle is only available through 8am EST on Monday, 9/23. Get yours today:
Disclosure: I am an affiliate as well as an author for Bundle of the Week.