Christmas Planning: The Atmosphere
As an Amazon Associate I earn from qualifying purchases. For more details, please see our disclosure policy.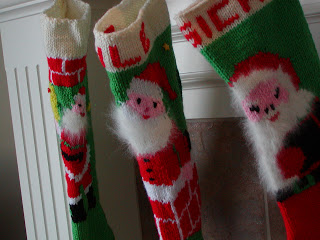 The atmosphere of your home sets the tone for your holiday — and your life. Smells, sounds, and decor all contribute to the sentiments people feel when they are within the walls of your abode, whether they live there or are just visiting.
There are three things that you can effect to develop a beautiful, welcoming, restful atmosphere at the holidays.
Peaceful Heart
You know the story, If Mama ain't happy, ain't nobody happy. The phrase may not be an absolute, but there is a ring of truth to it. If you are dashing about like the Christmas Goose who's just had her head chopped off, well, it's gonna be a rough ride for everyone else.
What can you do to walk into the holidays with a sense of peace?
Think simply. Read books that will help you think differently about Christmas time. Celebrate Simply, A Hundred Dollar Holiday and Unplug the Christmas Machine all address the idea of downsizing and simplifying when it comes to the holidays. Pick up a copy now and start thinking how you can make things different this year. Cooler heads prevail when the Christmas carols aren't already playing in Walmart.
Plan ahead.Think through at least a few months in advance what kind of gifts and experiences you want to include in your family's Christmas this year. If you have a plan, you can hopefully avoid the last minute rush or staying up until 2 am every night in December frantically working on handknit legwarmers for kith and kin. Check out Organized Christmas's free printable planner for ideas.
Set a budget. Nothing puts a damper on holiday memories more than paying for it until next June. And it's no fun to stress about how to pay for it all while it's happening. Instead, look at your finances today. If you want to spend $500 on Christmas gifts and activities, then you have about five months to allot for that in your budget. Knowing that everything's paid for will help you enjoy the season and help others to enjoy you, too.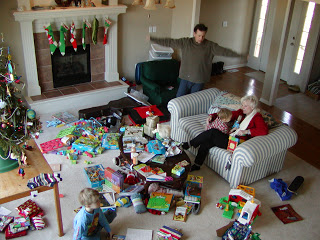 Peaceful Sounds
Silver bells, chestnuts roasting on the open fire, children laughing. I'm not talkin' holiday-themed muzak. I'm talking peaceful home. A fire in the hearth. Happiness. Soft music that relaxes us and helps us focus on what's important.
The sounds of our homes make a difference — at the holidays and every other time, too. What can we do to make them more peaceful?
Make an effort to use soft words. If you've got a peaceful heart, you're several steps closer to the goal. Count to 10, take a deep breath, find ways to help you stay under control so that you're not a crabby beast at Christmas.
Find Christmas music that soothes and is easy on the ears. Last year readers offered up some of their standards. My favorite is Andrew Peterson's Behold the Lamb of God. Pop over to the giveaway page and enter to win one of three copies of this CD, courtesy of Andrew Peterson.
Invest in some great story books to read over and over with your children. Familiarity breeds sweet memories. Browse some of our favorite Christmas books or these recommendations from readers. Make it a tradition to bust out the books at the start of the season. Keep them in a basket near the tree and make storytime a regular practice.
Collect great holiday flicks. Sure, they're on tv, but your schedule might not always match the networks'. If you can pick them up inexpensively, especially now when they are out of season, you'll have some sweet DVDs or videos to pop in the machine on a cold winter night. Check library sales, thrift stores, and garage sales for used copies.
Consider a media fast at the holidays. Believe it or not, we can survive without loud, beeping technology. Think about unplugging during the week — or month — of Christmas. Expose your family to alternate methods of entertainment, like puzzles, stories, decorating cookies, light looking, or 25 Days of Family Fun. Spend time together instead of with machines.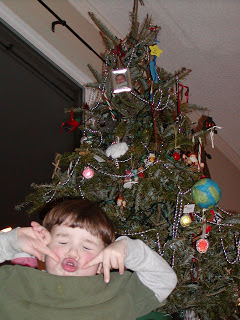 Peaceful Surroundings
While you may not be ready to trim the tree and deck the halls in July, there are things you can do now to make your home a haven at the holidays.
Declutter. Yeah, you heard me. You've probably got too much stuff in your house. If you added Christmas decorations, it would be system overload. Go room by room and make decisions. If you haven't used something since last summer, it probably doesn't belong in your house. Sell it or donate it, but get it out and free some space in your home and in your mind.
Develop a regular cleaning schedule. If you don't already have a housekeeping plan, make one now. Then when the craziness starts in November, you'll have some great habits in place. Consider doing The Houseworks Holiday Plan; it begins at the end of next month and walks you through 18 weeks of cleaning and organizing based on the book Houseworks.
Downsize your decoration collection. Pull out the boxes and sort through it. Yes, really. Now. Chances are there are pieces that you don't really love. Donate them or sell them. But, don't keep what you don't love. Organize and develop a plan for making your home festive without being overdone.
Dream a big decor dream. Want to add some pretty home accents to your Christmas collection? Browse Christmas books now to get ideas and inspiration. Now is the time when you can shop around, get crafty, or simply develop a plan for your holiday decor.
Have you seen success in creating a peaceful home at the holidays? Share your secret. Got a challenge you want to tackle? Let us help you! See you in the comments!
Related: