Christmas Planning: The Gifts
We are a participant in the Amazon Services LLC Associates Program, an affiliate advertising program designed to provide a means for us to earn fees by linking to Amazon.com and affiliated sites. We participate in other affiliate programs as well. For more details, please see our disclosure policy.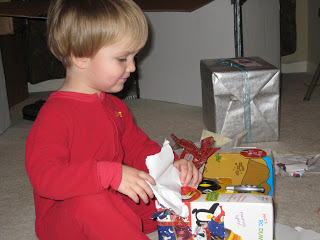 Have you perfected your imitation of the Christmas Goose, scurrying to and fro without rest as soon as December 1 hits the calendar? Do you find yourself traipsing through the mall for the perfect present, despite the crowds, your whining children, and a splitting headache? Are moderation and forethought new concepts for you?
Perhaps it just depends on the year. Maybe you've been a silly goose some years and had great years when everything came together without so much as a sweat. Either way, make this year one of those simple ones by thinking through your gift giving a little in advance.
Make a Budget
It goes without saying that you need to have a financial plan for your holiday shopping. If you don't, nothing will stop you from going overboard. And overboard is no fun. If you set an allowance for gifts, you'll know when to stop. Save your receipts so that you can take back something if you overdo before you've covered everyone on the list. Don't be afraid of returns. It's your money.
Make Gifts Count
How many times have you given (or received) a gift that was obviously just a token? Often those presents are the ones that hit the shelves of the thrift store first. If you're going to go to the expense and effort of gift giving, make it one that will be enjoyed and used on the receiving end. Be discerning when making your list in the first place. Use care in who to gift. You really don't need to give a gift to everyone you know. Really.
Remember Experiences Matter
That said, think about giving an experience rather than a thing. A dinner out and a free night of babysitting will please most parents I know. Consider tickets to a special game or event, a season's pass to a museum or amusement park, or a gift card to the movie theatre as an alternative to another tie or sweater.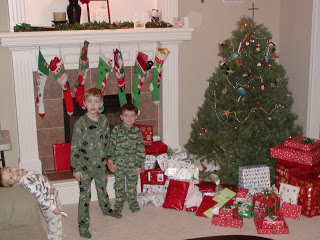 Consider Handmade
Gifts you make yourself certainly show forethought. And if you plan well enough in advance you can prepare something really special. Personalized photo albums, baking mixes paired with homemade jam, and spa kits are fun gifts to put together that be elegant luxuries. Browse back issues of Martha Stewart Living for inspiration. You may not do exactly what Martha does, but the ideas in the magazine may spark a great creation of your own making.
Find Good Deals
Starting early will help you have the time and clear thoughts to find the best prices on gifts. Shopping around will help you know the going rate. Browsing thrift stores and garage sales through the summer and fall can be a leisurely way of stocking your arsenal of gifts. Summer clearance items can be repurposed into gifts as can school supplies. Sand pails make great gift bags. Canning jars are more available during the summer season. Keep your eyes open and your creative juices flowing. Summer may offer great inspiration.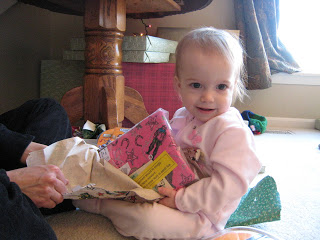 Let the Internet Work For You
Good deals abound on the world wide web. Sign up with Ebates for cash back on purchases at your favorite stores. Searching the net with swagbucks will earn you points that you can trade in for cool prizes and gift cards. Using RetailMeNot will help you find coupon codes for hundreds of online merchants. As the holiday gets closer and you're ready to ship, pay a few dollars for gift wrapping and avoid a lot of hassle. Yes, it's cheaper to do it yourself, but your time — and your sanity — are worth something. Let the internet simplify things for you.
Remember Enough Is As Good As A Feast
If you dejunked your home prior to the holiday, you realize that there is very little that your family actually needs. We live in a society of excess. Don't go buy stuff just so there's something to open. Hello? Have you thought about that?
Some would say that it isn't Christmas unless there's a heap of presents under the tree. Certainly, it would be a big fat bummer not to have a gift or two to open. But, as the Grinch himself learned, it's not the presents, the toys, or even the noise that make the day special. Christmas is something much more.
Whatever you do, remember that Christmas doesn't come from a store.
Do you have a gift-giving tradition? How do you make presents more meaningful at your house?
Related: