Christmas Planning: The Traditions
We are a participant in the Amazon Services LLC Associates Program, an affiliate advertising program designed to provide a means for us to earn fees by linking to Amazon.com and affiliated sites. We participate in other affiliate programs as well. For more details, please see our disclosure policy.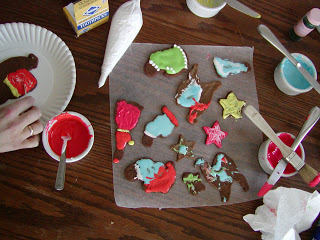 Today's post on Christmas traditions is brought to us from Jen of Balancing Beauty and Bedlam. Jen is the frugal Family Manager of five blessings, in passionate pursuit of balancing it all – the good, bad and ugly. Jen loves showcasing her frugal fashionista finds, trash to treasure jewels and a plethora of meal planning/family ideas. Visit Jen for monthly memory-making ideas. I love the suggestion here for how to slow down Christmas morning.
As we think about the upcoming Christmas season, many of us embrace traditions that have been part of our heritage for years. Others begin seeking out that magical memory that will become a part of our family's story for the first time. Creating timeless traditions is one of the most important things we can do to strengthen family ties and solidify the "We all" of family.
We always go to the mountains in Boone for Thanksgiving.
We always make cookies, and deliver them to neighbors during our annual Christmas caroling caravan.
We always snuggle together in the family room and sleep under the glow of the Christmas tree lights on December 23rd.
There are so many "we alls" woven into our family tapestry. What is the "We all" of your family?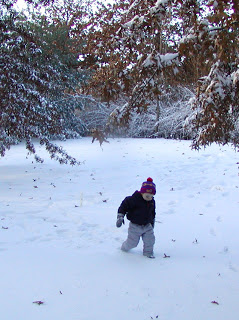 If you don't have any yet, or would love to pursue some purposeful traditions, I invite you to begin with just one and include it into your everyday life.
The power of timeless traditions isn't just for the holidays, but they sure are a wonderful and easy place to begin.
When you envision Christmas morning, what do you see, hear, and smell?
What expectations do you have?
What are the memories that you want to solidify every year?
Do you have a plan?
For some of us with children, our Dickens Christmas comes to an end within minutes. Our children tear through presents like the Indy 500 without as much as a thank you. They want to know which present is next…now, or may even grumble (gasp) when things don't go quite their way…
As much as we may chuckle at that scenario, it is quite often, oh, too real. One of our most memorable Christmas mornings was created by stretching out the gift opening throughout the whole day. We literally did only 2 presents an hour (not each child…just two presents) and had activities mixed in throughout the morning. It was peaceful; the kids actually played with each toy as they opened it or celebrated what their sibling received. And we were able to slow down and focus on the things that really mattered – being together celebrating our Savior's birth. It was magical.
Here is an idea of how to put that new slant on your Christmas morning with the kids or grandkids. This can even be adapted if you are having a gathering with extended family. Capture the magic of Christmas morning by creating a fun trail for your kids to follow when they first wake up.
The Candy Cane Trail
To be done after the children are nestled all snug in their beds.
Take a box of wrapped candy canes and lay them on the floor as a trail guiding them through the house. Start the trails at their bedrooms or in the hallway.
Leave a note at the bedroom doorways directing the family to follow the candy cane trail to "present pitstops."
At each "present pit stop" leave one present for each child as well as a small note that Santa or St. Nick or Mom and Dad, depending on your tradition. The note should be a word of encouragement or observation of one nice thing that the child did that year. Notes can include things like, "You always know how to look on the bright side, and encourage others. Keep up the good work," or "You are always the first to volunteer to help and that is a wonderful way to show you care for others."
This is a wonderful way to slow down the morning and divert the focus from the mad dash for presents.
What's a unique Christmas tradition in your family?
Related:
Ice Cubes and Christmas Trees
Jesus Cookies
Jesus Ornaments