If you're an immaculate housekeeper, then you probably can skip this post. If your life is such that clutter can pile up from time to time, then read on.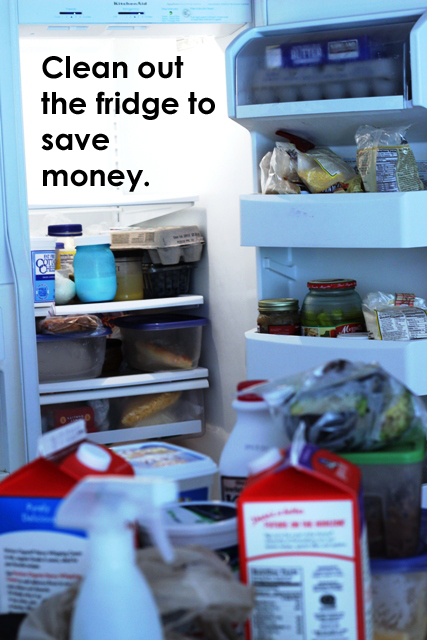 While I love a house that is clean and tidy 24/7, that is not exactly where I live. For a couple hours every day, we enjoy a semblance of order. The rest of the time, it's hit or miss.
What I've found, however, is that keeping things tidy saves us money.
We don't need to go buy new shoes because the kid can actually find them. We don't need to pay late fees because the bills are paid on time. We don't need to buy some great organizing doodah, because the house is mostly picked up.
The same goes for the fridge.
If the fridge is tidy and organized a number of things can happen:
You can find the ingredients you need instead of heading out to buy more.

You waste less food because you know what you have and use it before it spoils. You'll eat what you have.
Your kitchen is more fun to work in which makes it easier to make supper than it is to haul yourself out the door for takeout.
Your family is more likely to help out with the cooking if the fridge isn't a wasteland of randomness.
You don't have science experiments growing in the fridge because you use up leftovers right away. Unless of course, you're a homeschooler, and you're trying to do a science experiment.
It might not be the funnest job in the world, but I know having cleaned and wiped down the fridge last week, that having a clean fridge does all of the above.
In four words: it saves us money.
Looking for a little help in cleaning out the refrigerator? Go
here
.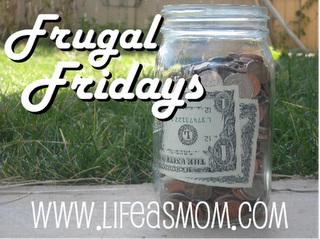 This is Frugal Friday. In an effort to make these weekly financial discussions more interactive, I'm no longer posting a link-up. Feel free to leave a link in the comments. But better yet, chat with us on today's topic.
How often do YOU clean out the fridge?