Set yourself up for success financially this year. Get your stuff in order.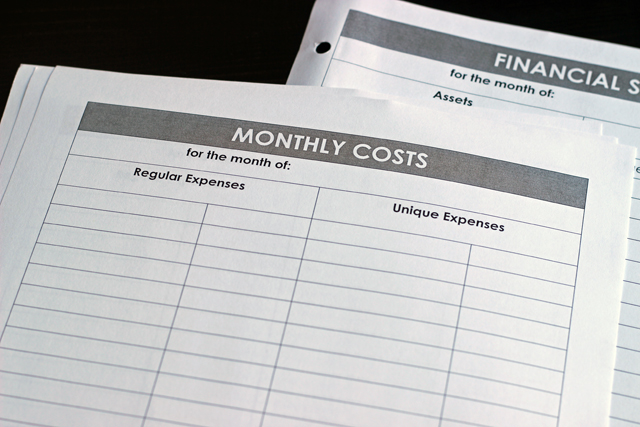 Today's assignment is to clean up your financial house.
You may not be able to get it spic and span, today's the day to get started. I'm not super big on "you have to make changes on January 1st or else", but this week truly is the time to wipe the slate clean, so to speak, with your finances.
You don't get a completely "clean slate" on the first of the year, but the tax man does read your financial situation according to the calendar year. Now is a great time to set up some good habits. Here are some tasks to tackle this week in order to get your financial house a little more tidy:
1. Clean out your wallet.
Today's the day to clean out the wallet. Mine is chock full of receipts from the last month. Ugh! Time to empty, sort, and file.
While you're at it, cull all your gift cards in one place, check the balances, and make a plan to use those gift cards before you forget you have them or a service charge is assessed on the card.
2. Balance your checkbook.
This past year I did a MUCH better job than years previous at bookkeeping regularly. I'm a month behind now thanks to the flu and a busy holiday season, but that's better than the SIX MONTHS I used to let it lag before.
3. Set up your files for the new year.
Check out last year's post for setting up financial files for the year. If you have a place to put financial records and receipts, you'll be more likely to put them there. Be sure to print out these budgeting forms to help you access your progress each month.
4. Create a budget for the month.
In our early years of marriage, budgeting was not only a struggle, but it was also impossible. There was no way that I could crunch the numbers to fit the ideal month since every month was different; budgets are especially tricky when you're self-employed. We struggled for years.
When we finally got serious about our finances, we made a new budget every month. A ha! That worked.
Create a budget for the month of January with your spouse and discuss it in-depthly, finding strategies to make it work. Then plan a money meeting for next month. And the month after that.
5. Pay off your debts.
You know how passionate I am about getting out of debt. If you owe money, make a plan to pay it off this year. Last year we made a dream come true: we sold our rental property in KC which was such a weight on us. It's amazing to have so few bills each month. You will love the freedom that living debt-free gives you.
6. Analyze your investments.
Begin a savings account for something you want. Make sure you have a little something to set aside for retirement. Build your savings.
Okay, so you're not going to be able to do all these things in one day. That's okay. Just spend 30 minutes today. And again tomorrow. And again the next day. Chip away at the tasks until your financial house is in super duper shape. You can do it!
What's top on your list for cleaning up your financial house?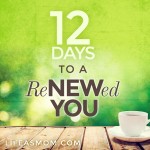 This post is part of a 12-part series, 12 Days to a Renewed You. You can read through the archives here.