Cleaning My Kids' Rooms Again
As an Amazon Associate I earn from qualifying purchases. For more details, please see our disclosure policy.
Cleaning my kids' rooms isn't my job, but my helping them makes the process smoother and happier for everyone. Here's how we dejunked their rooms recently.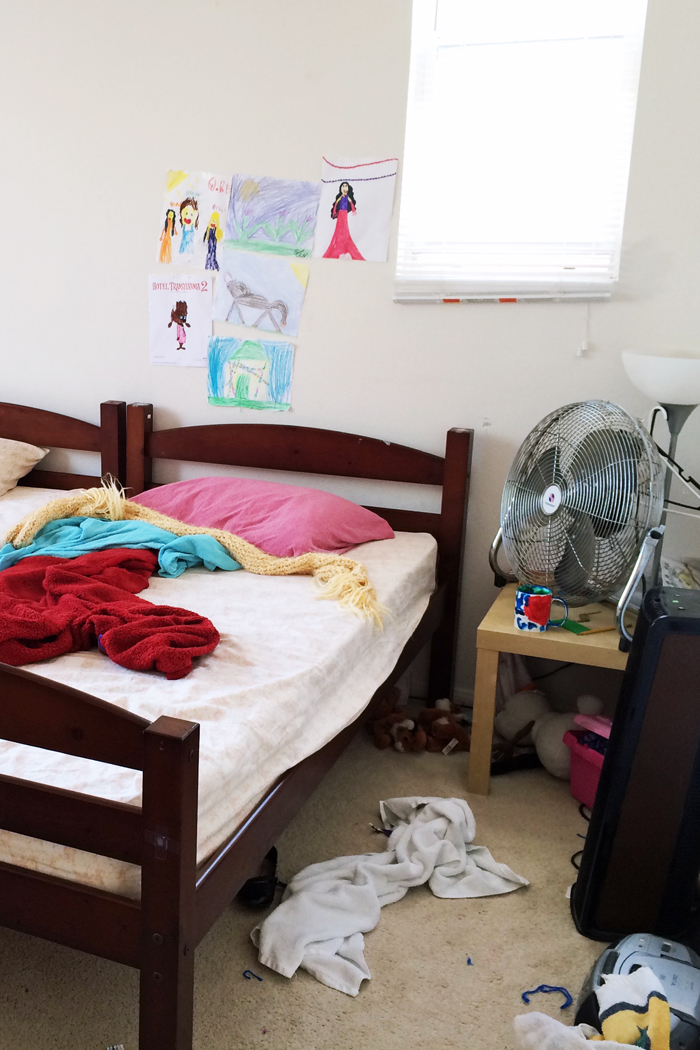 Though sweat and dust aren't my favorites in the summer, I undertook both this month, cleaning my kids' rooms. You'll remember that we gutted the kids rooms this last October and did a big dejunking and reorganizing. I learned a ton cleaning my kids' rooms.
It's hard for kids to let go of things. They feel obligated by presents from well-meaning family members. They're overwhelmed by the clutter and not sure what to do with it.
Sound familiar?
We've all been there! If you're doing Zone Defense for your own home, you know what a chore it can be to dejunk and get things ship shape. Riding on last year's success, I endeavored to spend the time helping my kids clean out their rooms.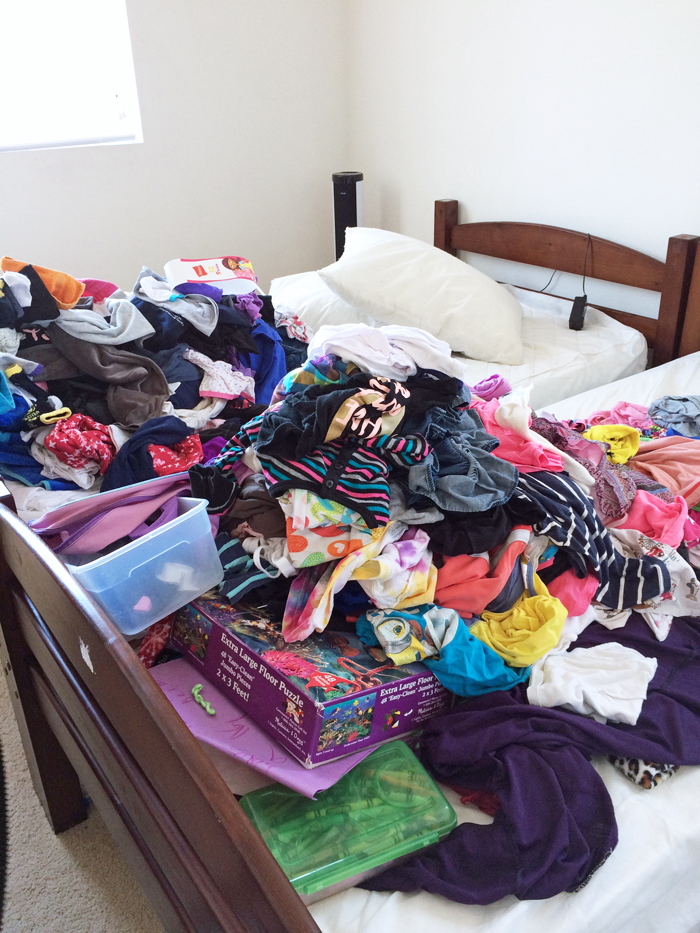 Cleaning My Kids' Rooms Again
Our six children are divided into three bedrooms: boy room, boy room, girl room. I tackled the girls' room first, knowing that they had the most stuff. We stripped the beds and gutted the dresser drawers and closet. I had the girls try on every piece of clothing so we could know what fit, what was stained, what needed to go, etc.
Based on what was left, they each got to choose favorite clothes to keep. I was a little brutal, limiting them to seven tshirts a piece. It seems that tshirts multiply while my back is turned!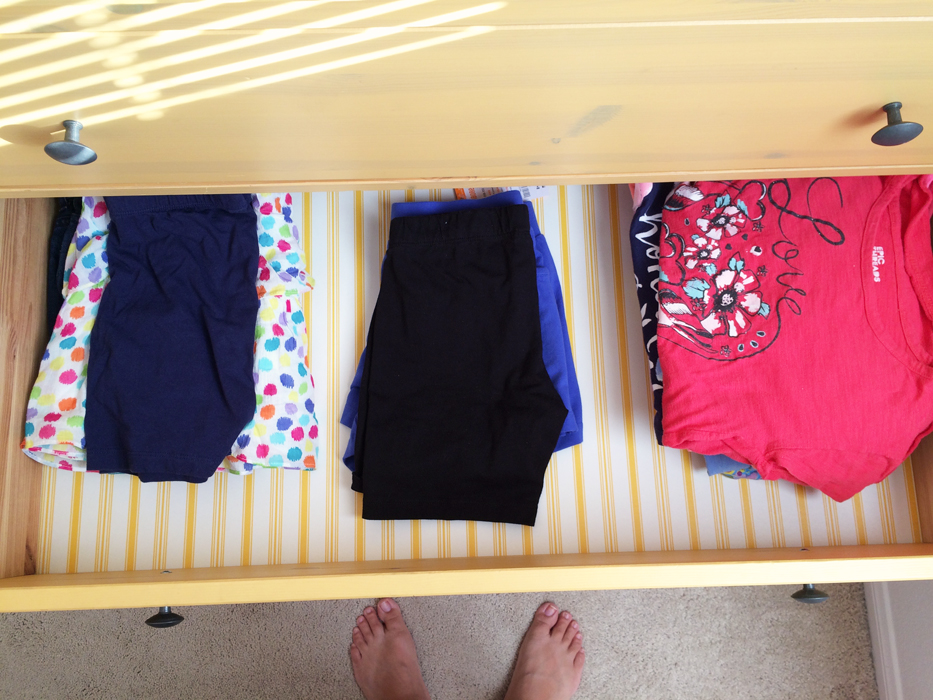 Pants, skirts, and shorts that fit well are a little harder to come by. One of the reasons that I wanted to do the kids' rooms over the summer was to make sure I knew what they needed and could replace items during back to school sales. They didn't love trying on every single item of clothing, but trust me it was worth it. Even without air conditioning.
I probably spent 3 to 4 hours with the girls cleaning their room, but when it was done, we all felt good about it. Plus, they've done a good job keeping things relatively tidy.
We also had a huge garbage bag full of outgrown clothing to donate.
Next I tackled the boys' two rooms — in one afternoon. And a Friday afternoon, no less. I knew I would need to report back to YOU, that was one of my big motivations. Plus, that whole back to school sales thing.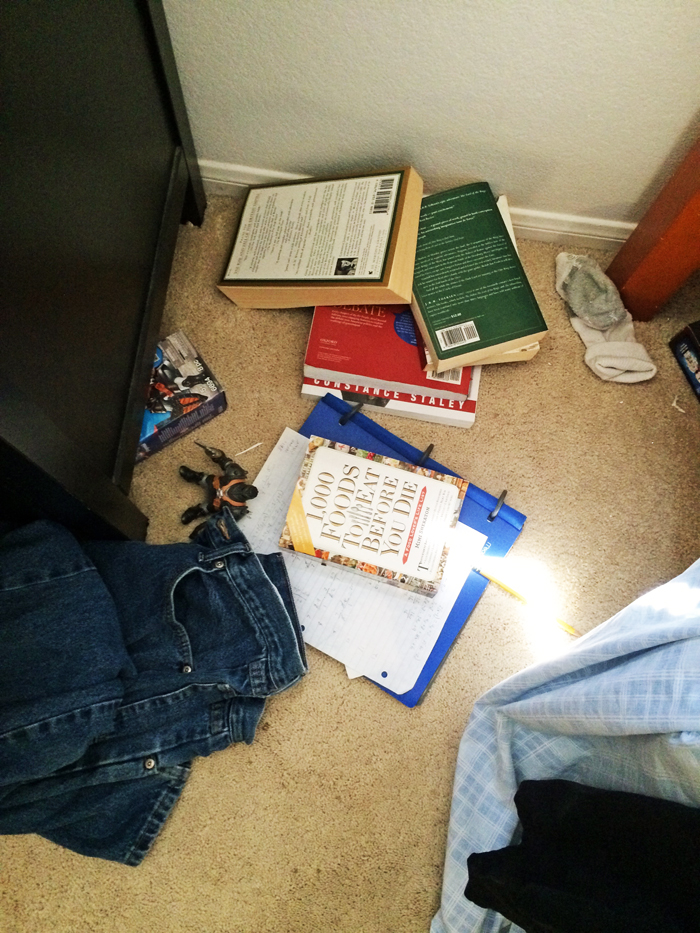 The boys' rooms were a mishmash of clean clothes, dirty clothes, school books they no longer need, birthday presents, and a fair amount of things that could just be trashed.
I started with the eldest boys' room because 1. They were both home and 2. I didn't want to deal with hand-me-downs in the younger boys' room after I was already done sorting. This worked out really well.
There was a bit of balking, but not too much. They remember that last year's experience was good for them, so they were happy to have help. We unloaded old shoes, books, toys, and clothes.
I found some of my husband's clothes in there, too. Poor guy. When three of your kids are basically the same size as you, your clothes tend to disappear!
I learned the reason of boys washing laundry off schedule, something that has irked me to no end all summer. The Underwars.
I promptly headed to Walmart when our dejunking was complete so that I could make sure each of my guys has his preferred style and size — in abundance! That was $100 right there. Cannot believe it.
When all was said and done, we had a big bag to donate to a younger boy cousin as well as a fair amount to unload at the donation station. If only, I could get my teen driver to run that errand….
Regardless, cleaning my kid's rooms this year was much easier. I anticipate that if we keep this up as a regular habit, it won't ever be a hard chore, chore though it may be.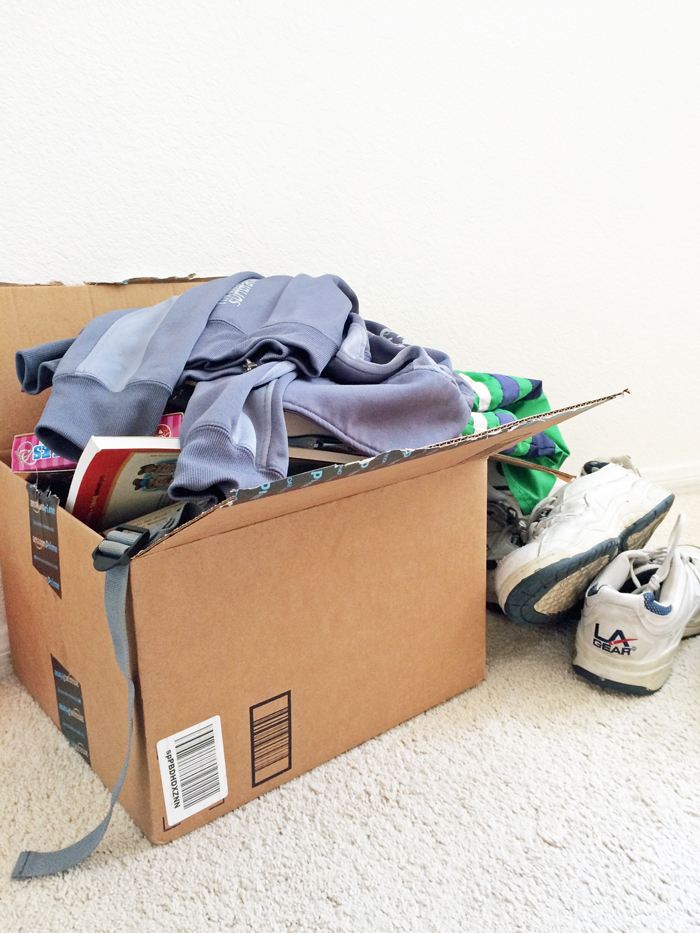 Let's Get Organized!
Zone Defense is a year-long "game plan to organize your home" that I designed four years ago. Zone Defense is divided into "zones". We'll be working from area to area, dejunking, reorganizing, and otherwise bring order to chaos.
Here's the breakdown for the year:

March: Personal Space

April: The Kitchen

May: Clothes, Linens, and Laundry

June: Living Spaces, Entertainment (I did our School Room and Library)

July: Transportation and Travel/Kids Stuff – this post

August: Bathrooms

September: Emergency Preparedness

October: Outdoors

November: Office and Paper

December: Deep Storage
Your homework for August
In August the Zone Defense assignment is to dejunk, tidy, clean, improve the bathrooms. We've got four in our house. While the kids are responsible for three of them, you can bet that they need a Mom-Influenced Deep Clean about this time of the year.
Though truth be told, they keep their bathrooms cleaner than I do on a regular basis, mainly because I don't have someone making me do it before I can play video games.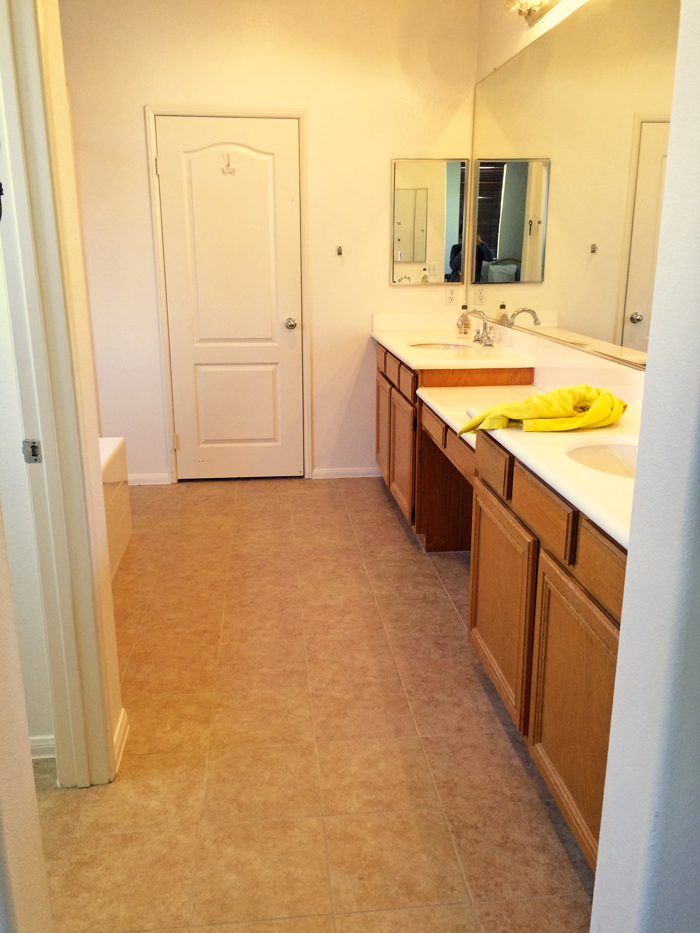 Feel free to tackle any area you like for your Zone Defense, but if you're interested in what you can do in the bathrooms, consider these past posts:
How did YOU organize and clean up YOUR house this past month?