Compassion and Confession
We are a participant in the Amazon Services LLC Associates Program, an affiliate advertising program designed to provide a means for us to earn fees by linking to Amazon.com and affiliated sites. We participate in other affiliate programs as well. For more details, please see our disclosure policy.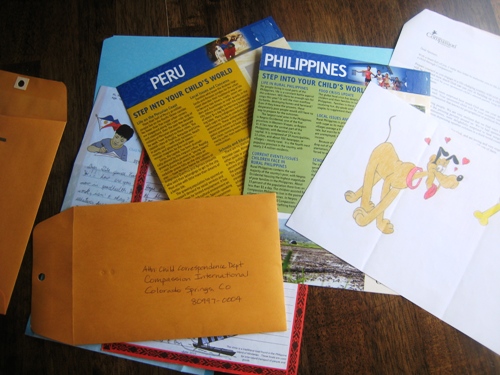 We get letters from our Compassion children, Julan and Joseph, every month or two. Julan even writes me in English so there's no need for a translator. He calls me Tita Jessica, an honorable address in Filipino culture, as if to a parent. This last envelope included a letter from Julan's mother, writing to thank me for sponsoring her child.
I cried.
I cried because, honestly, I am not as diligent to write back as they are to write to me. I am not as diligent to pray for them as they are to pray for me. I am not as caring as they are.
I want to be different.
But, the stuff of life gets in my way. I get distracted by my plenty, while they are rich in God, despite their want.
And I really don't get that. I hope that I will grow. I pray that I will. I pray that I will care more.
I pray that I will care enough.