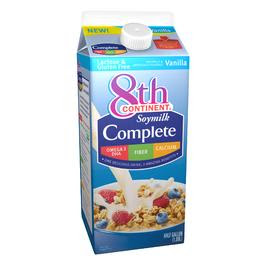 Congratulations to the winners of my first of six weeks of giveaways sponsored by 8th Continent Soy Milk. Each of the following winners will receive two coupons each, each good for a half-gallon of 8th Continent Complete.
Complete is the first soymilk to include Omega-3 DHA for increased brain & eye development, fiber for better digestion, and calcium for optimum bone health.
This week's winners are
Louise of Largo
Emelie of LV
TRichardson of Nashua
Angie of Glassboro
Come back tomorrow for another chance to win!