Conquering Mountains
We are a participant in the Amazon Services LLC Associates Program, an affiliate advertising program designed to provide a means for us to earn fees by linking to Amazon.com and affiliated sites. We participate in other affiliate programs as well. For more details, please see our disclosure policy.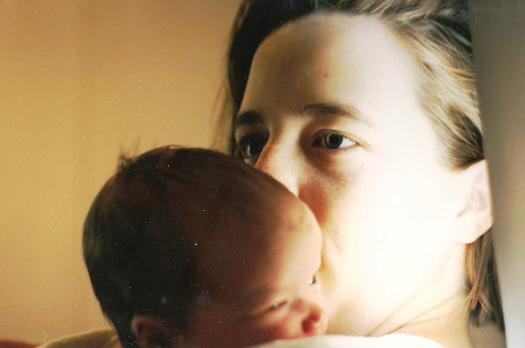 I feel a little sad when I look at this picture. And not just because I have lost that really good complexion I once had.
I guess the word isn't really sad. No, I guess it's bittersweet. I was 25. My first baby was just a few days old. I had no clue what I was doing.
And yet, he was so sweet! The smell of him was sweet, even amidst the spit-up. And the pain of the stitches, episiotome, and the breast engorgement that I know I was suffering when that picture was taken? Well, yeah, amnesia has set in. Big time.
I have to remind myself that it was hard.
It still is. Just in a different way.
Conquering Mountains
This week as I was driving one of the boys to piano lessons, we discussed what had transpired in the last month. You see, a month ago he was ready to throw in the towel. About a month ago he wanted to quit — and we wouldn't let him. We made him stick to it.
My days since have been filled with the most beautiful piano recitals. He pushed himself past the fumbling fingers and the missed notes. And he's practiced.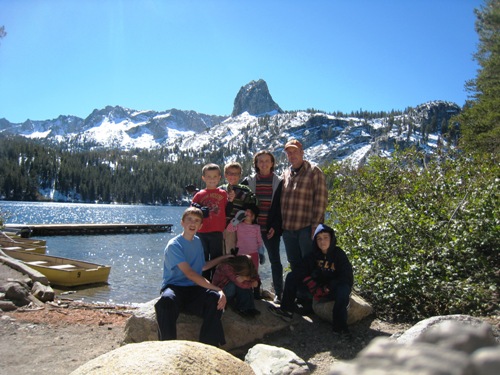 During our ride to piano, he said, "Yeah, you could say that I got to the top of the mountain and I'm enjoying the ride down." (so cute!)
To which I replied, "There will be another mountain someday. You might not expect it. But you'll come to another challenge. And that's when you remind yourself of how you conquered this mountain. And you'll remember that you can do it. One success will build on another."
Motherhood Mountains
I didn't realize it at the time, but it is a lesson for motherhood. We leap these hurdles: pregnancy, childbirth, breastfeeding, the toddler years. We leap each one. But there's another in the distance.
Typically these hurdles don't come all at once, yet in waves, so the challenges and blessings of motherhood come to us. We conquer one and grow stronger. We know we can do it. We enjoy a respite and then we need to push again.
Think on this, moms, as you enter another year of motherhood. The challenges will be there, but so will the blessings. You will get to catch your breath. Just be looking for it! Sometimes it feels like if you blink, you might miss that chance of rest.
And have faith, confidence, that you will conquer this next big thing, too. And you'll be stronger for it. And you will get to the top of the mountain.
Be sure to enjoy the view on the way up and the way down!