CookBook Giveaway Winners
We are a participant in the Amazon Services LLC Associates Program, an affiliate advertising program designed to provide a means for us to earn fees by linking to Amazon.com and affiliated sites. We participate in other affiliate programs as well. For more details, please see our disclosure policy.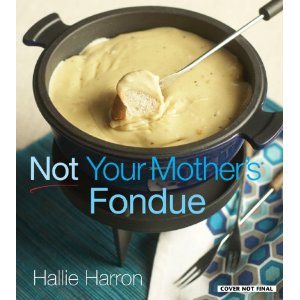 In case you missed the announcement last week, I am in the midst of writing a cookbook. I am very excited about the prospect. Thanks so much to everyone who shared book title suggestions. So helpful!
And so sweet that you share my joy in this fun, new project! Stay tuned for more updates!
Three winners were chosen randomly using random.org. They are nblazin@, sallycoupons@, and  cookwithdenise@. Each of these ladies will win the latest book in the Not Your Mother's series, called Not Your Mother's Fondue, compliments of my publisher, Harvard Common Press.
As a huge fan of traditional cheese fondue, I'm really eager to get a copy of this book myself!