Cooking Frogs
As an Amazon Associate I earn from qualifying purchases. For more details, please see our disclosure policy.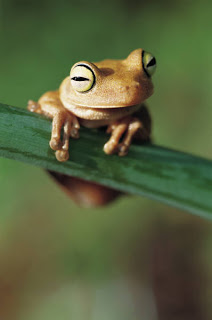 Yes, I'm a homeschool mom, but I haven't really gotten into frogs, cooking or dissecting or otherwise. And though I was a French major and lived in France, and adore French foods, frog legs have never crossed my threshold, or my lips for that matter. Non, merci. (Even if it does taste like chicken.)
But "cooking frogs" is how we've begun school the last few years. And it works very well. Let me explain.
You may have heard the theory that you just can't throw a frog into a pot of boiling water in order to cook it. It will jump right out. Instead if it's placed in a pot of cool water, it will make itself comfortable and stick around — while you turn up the heat. It gets cooked before it realizes that things were getting a little hot around the collar.
The same is true for la rentree. (That's the French term for Back-to-School. Literally, it means "reentry" – how appropriate!)
I've found that going from the lackadaisacal, carefree days of summer to a 7-hour day of intense schooling can be tough on us all. FishBoys are liable to at least try to jump out of the pot. But, if we go a little slow, they seem to acclimate pretty easily. And so do I.
We had about six weeks off this summer and are getting an early start on the new year. Since we have the flexibility of when to start our school year, we are taking the slow-immersion method of getting back in the swing of things. This week, we're tackling History, Writing, Reading, Grammar, and Literature. Next week, we'll work in Math and Spelling. The following week we'll fold in some Science, Art, and Music. By then, my frogs should be well cooked.
How about you? Whether you "do school" at home or away, what tricks do you have for making the transition easy and painless? Please share them with us!