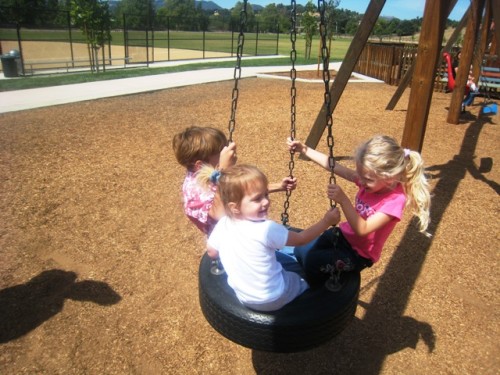 As you know, I love to be prepared for family outings. And that includes making sure my kids have snacks. A trip to the beach or park is not as much fun with rumbling tummies. On a recent trip to Disneyland, I made sure that the kids' waist pouches were packed with portable snacks.
And while I try to be economical, I am also on a mission to improve our eating habits. So, one of the things we're looking at is reducing our intake of processed sugars.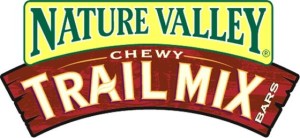 Recently, we had a chance to sample Nature Valley Chewy Trail Mix Bars and Simply Fruit Fruit Roll-Ups. Granola bars are a favorite around here and while FishBoy6 and FishBaby don't eat nuts, the rest of the crew are enjoying the trail mix bars immensely.
The kids and I had just had a conversation about "old school fruit rolls" — the ones you and I enjoyed as kids. You know, the ones that were fruit instead of glow-in-the-dark-I-don't-know-what? Well, the conversation was obviously fresh in their minds when my big boys saw the box of Simply Fruit Fruit Rollups. Both boys scanned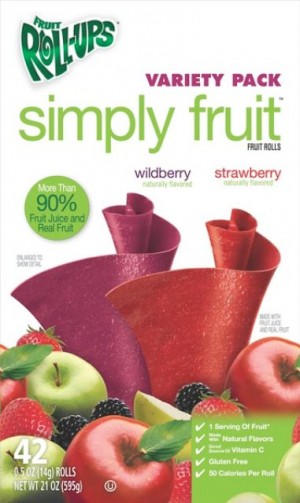 the ingredient list and remarked on the lack of sugar. No corn syrup. No sugar. We were stunned. I had to read the box a few times just to be sure.
Needless to say, they love them, especially since they know it passes muster with the FishMama.
Win Some Sunny Day Snacks!
One winner will receive a Costco Sunny Day Snacks prize pack that includes stock-up sized packages of the Nature Valley Chewy Trail Mix Bars (48 ct.) and Simply Fruit Roll-Ups (42 ct.), and a $25 gift card that you can use at Costco.
Simply leave a comment telling us your favorite portable snack for summertime.
Contest will be open until 8pm PST on Sunday, June 27, 2010. Winners to be chosen at random and notified via email. You have 48 hours after email is sent to respond, otherwise you forfeit your prize.
Disclosure: General Mills and MyBlogSpark provided me with product samples to review. I was not compensated in any way for reviewing this product or offering this giveaway, nor was I required to do so. My opinions are my own. For more information, please see my disclosure policy.