Counting My Blessings Once Again
We are a participant in the Amazon Services LLC Associates Program, an affiliate advertising program designed to provide a means for us to earn fees by linking to Amazon.com and affiliated sites. We participate in other affiliate programs as well. For more details, please see our disclosure policy.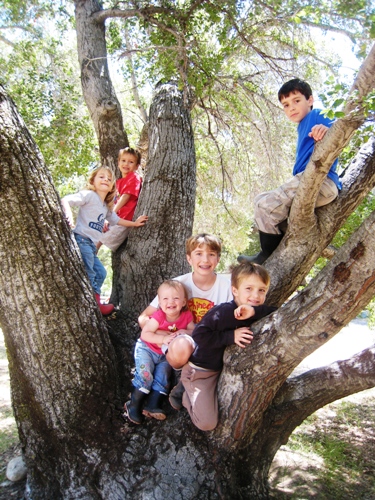 I'm stunned that these children are all mine. There once was a time when we only thought we'd have one child. And here we are with six, pretty darn cute little babes.
When I get frustrated with fussy toddlers, insistent preschoolers, angry little boys, and angry little big boys, I'm reminded.
I'm so blessed that they are mine.
We may struggle, we may become impatient with one another, we may not do it all right, but we are rich — in one another. I'm counting my blessings today and smiling.
How can you count your blessings today?