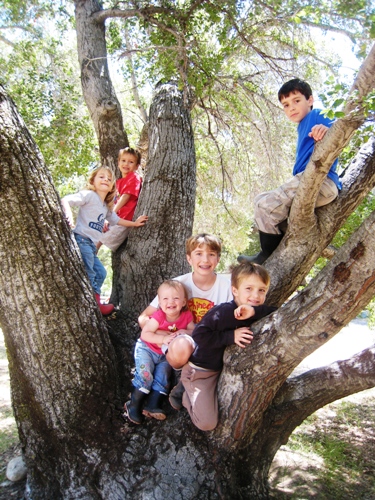 I'm stunned that these children are all mine. There once was a time when we only thought we'd have one child. And here we are with six, pretty darn cute little babes.
When I get frustrated with fussy toddlers, insistent preschoolers, angry little boys, and angry little big boys, I'm reminded.
I'm so blessed that they are mine.
We may struggle, we may become impatient with one another, we may not do it all right, but we are rich — in one another. I'm counting my blessings today and smiling.
How can you count your blessings today?