Create Flip Books with Kodak Gallery
We are a participant in the Amazon Services LLC Associates Program, an affiliate advertising program designed to provide a means for us to earn fees by linking to Amazon.com and affiliated sites. We participate in other affiliate programs as well. For more details, please see our disclosure policy.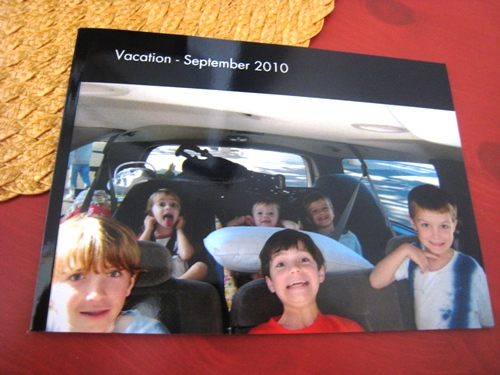 Remember this crazy trip? What a fun memory our family made together back in September.
FishPapa doesn't know it, but I've got this cool flip book waiting to go in his stocking at Christmas. I prepared it on the Kodak Gallery, such an easy place to make photo gifts. Wow!
It took me awhile to figure out the software, but once I did, I was able to compile memorable photos of our autumn vacation into a little memory book for hubs to keep.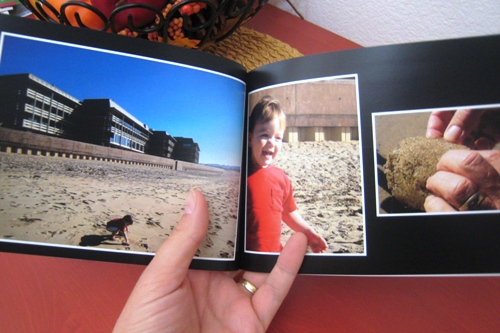 The Kodak Gallery gives you all kinds of options in creating your photo books, including captions, colors, and the autofill feature which reads the orientation of a photo and places it accordingly in the book.
If you create a book according to a certain theme or memory, you'll have a precious keepsake for friends and family. I'm hoping to create similar books for each of my girls' stockings. Neither of them has a baby book — yet.
But, that is a story for a New Year's Resolution post.
There is a huge assortment of great holiday photo gifts under $10 at Kodak Gallery: accordion photo cards, magnets, calendar collages as well as small photo books. Not only can you create fun, personalized gifts, but you can also store your photos online, great backup in case of something dastardly happens to your computer files.
What's been YOUR experience with making digital photo books?
Any tips and tricks to share?
Disclosure: Kodak Gallery gave me a gift card to try out their products. I was not compensated to publish positive remarks. My opinions are my own.