Creating a Travel Wardrobe
As an Amazon Associate I earn from qualifying purchases. For more details, please see our disclosure policy.
Create a travel wardrobe with layering, coordinating pieces with a classic look. You'll fit into any situation you encounter.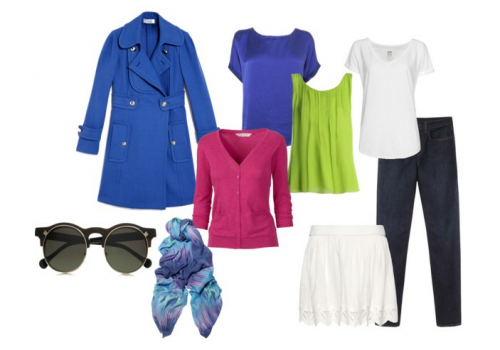 My first memory of going on a trip was when I was seven years old. Auntie Mary and Auntie Suzie took my sisters and me to see Mary Poppins at the movie theater so that my mom could pack. She had bought tons of new clothes for us and was organizing it all in gallon-size ziptop bags, each outfit had its own bag.
Traveling, even if it was across the country to visit relatives, was exciting — especially if you had cute clothes to wear!
I guess I'm no different these days. When we go on trips, I like to know that I have something cute to wear that will make me feel good about how I look. I hope I'm not too vain. But (usually) I like to feel put together. I don't wear make-up, but I try to have a flattering hairstyle and some nice (read: unstained) clothes.
With the advent of summer and several trips planned, I spent a little time putting together a summer wardrobe that travels well. You might remember the ensembles I put together last summer and fall/winter.
I don't buy expensive stuff — it'll just get stained. And since I don't buy a lot of pieces, I'm allowed to replenish my closet every so often. That's a fun, little treat for me.
Here are some things that I've found helpful in building a wardrobe that travels well.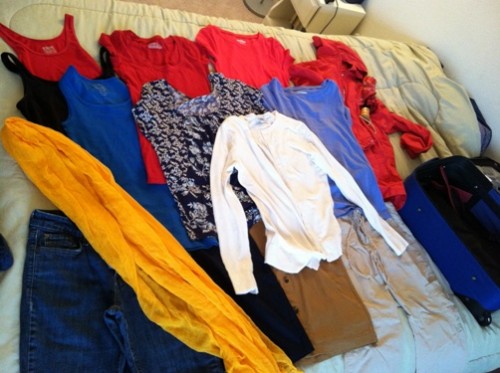 1. Coordinate.
I love clothes that mix and match. You can always find something that "goes" and look put together with very little work. If you're going to be away from home, it's even more important that the pieces you pack coordinate.
2. Dress up.
I've found that it's better to err on the side of "dressy" than to look frumpy or grungy. This year I love wearing pencil skirts. They are cool, without lending to frumpiness like shorts often do. And they look a little classic, so I can blend well into any situation.
3. Layer.
Since weather can be finicky, especially when traveling, it's nice to dress in layers. I chose several tank tops, tshirts, and sweaters to pull together this year as well as a scarf and rain jacket to work into the mix. I can be prepared for any weather or temp.
4. Pack it well.
In my experience, rolling each item you pack helps to reduce wrinkles as well as to fit more into a small sized package. Use a shower cap to protect your clothes from soiling from your shoes.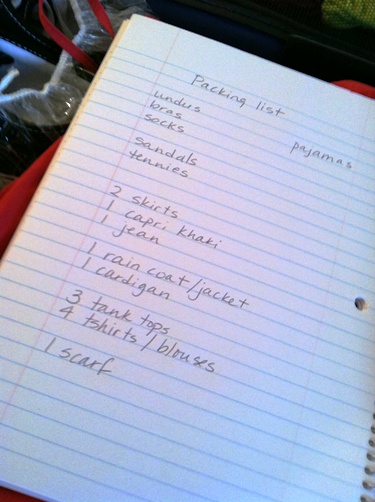 5. Keep a packing list.
I wrote my packing list in the back of my journal. I know where it is and can refer to it each time I want to pack up. In this way, I don't forget anything — and I don't have to reinvent the wheel when it's time to load up the suitcase.
Now I'm set for the summer and into fall. I have a number of fun outfits that I know are in good condition and coordinate well with each other. Whether it's a day trip, a date night, or a vacation away from home, I'll feel good about the clothes I wear.
How do you plan for packing and travel?