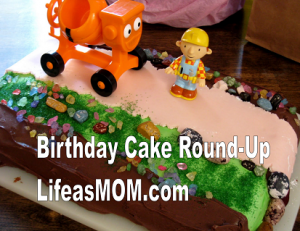 Life is full of challenges, is it not? And the blogosphere is no different. Two weeks ago, Crystal and I decided to "eat from the pantry," and we invited you to do it with us. Last week, I asked if you'd Book It with me this year and set some reading goals. Today? I'm asking you to challenge me.
Birthday Cake, anyone?
At the end of the month I'll be hosting the 4th Birthday Cake Round-Up where you can showcase the creative birthday cakes you've made for your peeps. Save the date, January 28th, so that you can link up — or send me your photos and I'll include them in my post.
As for me, I invite you to challenge me: What kind of cake should I make?
In the past, my readers have certainly suggested some crazy birthday cake themes:
Got a crazy idea for me to turn into a cake? I'm opening up the comments here for cake theme nominations. Hit me with your best shot! Think you can stump me with a cake theme? I double dog dare ya.
Nominations are open until next Monday, January 18th, 8 pm PST at which point the voting begins. YOU get to choose. Winning theme will announced on the 25th and I'll share my cake creation at URS: Birthday Cake Round-Up on January 28th.