Are you considering taking a family cruise? Life as MOM contributor JessieLeigh has some tips to planning a trip the whole family will love.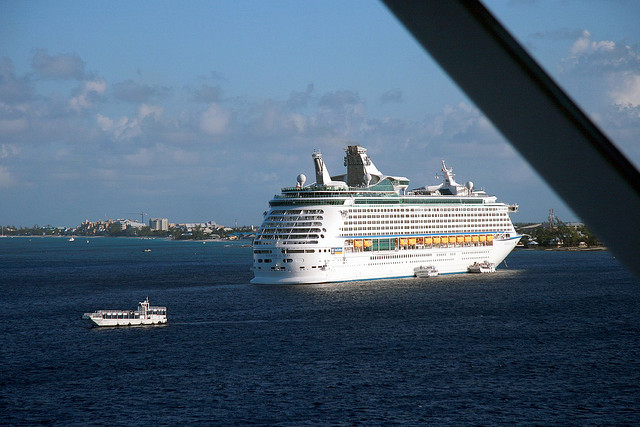 In my experience, there are two main kinds of people– those who absolutely LOVE the planning part of going on vacation and those who really despise it. If you find yourself in the latter category, like me, then cruising might be right up your alley.
The real beauty of planning a cruise is that, once you've chosen your ship and itinerary, you really just need to show up. Your accommodations, meals, and transportation are all taken care of. You can unpack once, spend the day on one island, go to sleep, and wake up on a new island.
For those of us who don't like juggling a million things, it's a very nice way to travel. For those who like to be able to take control and change plans at a moment's notice, cruising might be frustrating– be sure you know your personality type.
If you decide to plan a cruise, you have lots of options and they're really very easy to access online through numerous travel sites. You may even find you can get some cash back if you start at Ebates and get to your preferred travel site that way– never hurts to check!
Picking a port, ship, and destination is pretty fun and, if you're a couple heading out on your own, you likely have tons of options. If, however, you're planning to bring the whole family, here are a few things to keep in mind before you start booking.
Choosing a port.
Obviously, you need to be somewhere near the ocean to board a cruise ship. There are ports all up and down both coastlines, so take a quick look to determine which one or ones are closest to you. If you can find a port that's within driving distance, you'll likely shave a whole bundle off your total trip cost.
Even living in Connecticut, when we sailed out of Tampa, we chose to drive down there — it was less expensive and less of a headache than flying with three small children. Really consider your options and choose your port accordingly.
Choosing a ship and stateroom.
Cruiselines are constantly coming up with the "latest and greatest" when it comes to ships. You'll see flashy ads touting rock-climbing walls, skating rinks, surf-simulators, and more. While those things are, indeed, fun, be sure to remember that all cruise ships have abundant onboard activities. These brand-new glitzy ships often come with a matching price tag, so don't rule out the older vessels.
One of the bonuses of an older ship, in fact, is that the interior staterooms might accommodate more people. We found that, if we selected from a handful of their older line, we could actually fit all five of us in a regular old interior room.
This saved us a lot of cash since we didn't need to invest in two state rooms or upgrade to a suite. Suites are typically considerably more expensive than regular state rooms.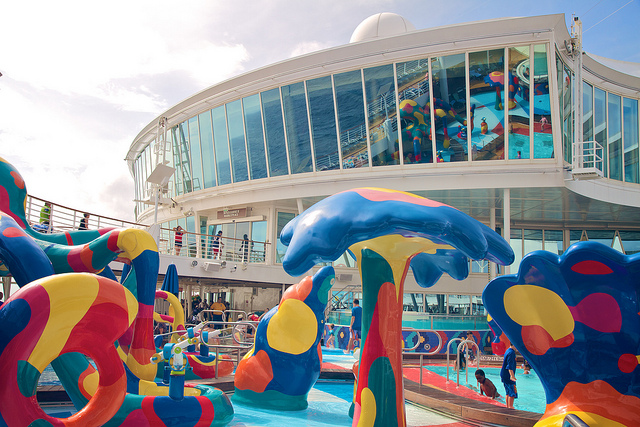 Make sure you really consider your stateroom needs. Be honest with yourself. Are you going to spend a lot of time there? Do you want a sprawling space? Or is your room really just going to be a spot to shower, change, and sleep?
We fall in the last camp and that means we opt for the cheapest room in which we'll fit. The one time we splurged on an oceanview room, we decided it was a major waste of money since we preferred going out on the upper deck to just looking out the window. Make sure you're putting your money toward the best use for you.
Feeding the troops.
Cruiselines understand kids and, as such, they all have kids' menus available. They also offer buffets and alternative dining for those who don't want to sit at a formal table. Don't feel limited by this, however, if your children are more adventurous or heartier eaters.
We cruised when our little ones were six, five, and two and they ate escargot, frogs' legs, alligator, smoked salmon, and oxtail soup. There were nights they chose the chicken nuggets, but, for the most part, they were eager to try new things. Don't be afraid to order off the "grown-up" menu for them– we never had a single complaint about our children choosing from the main offerings.
Entertainment
If you choose to get a small, cramped room, you're probably not going to want to spend much time in it. Staying well-entertained is important. All cruise ships have pools, shows, and entertainment schedules. Most have specific children's camps or clubs, too. These are often included in your ticket price, so they're worth checking out.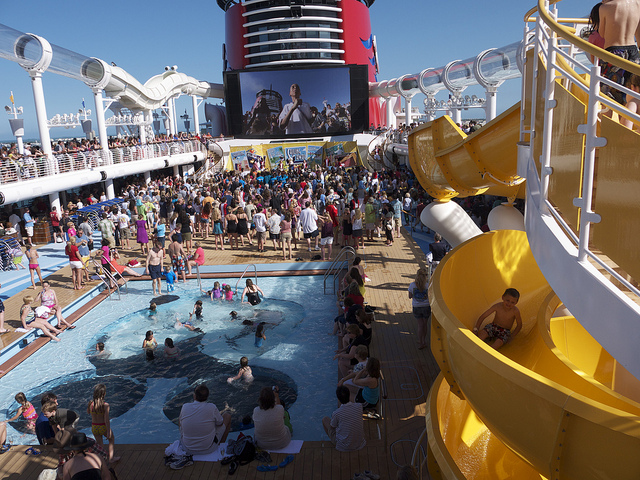 We tried to maintain a balance with our little ones– they explored the islands with us, ate meals with us, and played in the water with us, but they also spent a few hours each day at the children's camp.
To be honest, we sometimes had to force them to spend time with us– they truly had a blast! They had face painting, magic shows, break dancing demos, parades, movies, and more to enjoy in their divided-by-age groups.
We were given a special phone so we could be reached if there were ever any issues, so we were able to spend time, as a couple, knowing our children were well taken care of. It was truly lovely to be able to enjoy a glass of wine in the lounge on our anniversary or to go for a brisk walk together around the deck.
What about seasickness?
Lastly, you'll want to be prepared in case the waters get rough and someone feels queasy. To be perfectly honest, children tend to be less impacted by this than adults. A doctor once told me that, because children frequently spin and tumble in their play, their inner ears don't get upset as easily and they're far less prone to vertigo and seasickness.
In the event that someone in your group does feel nauseous, though, there are various treatments. Seabands or dramamine can be packed "just in case." Additionally, sipping ginger tea or even ginger ale can ease the queasies. Peppermint, too, can be helpful in settling the tummy.
Finally, do not stay closed up the room if someone feels icky. Getting outside where you can feel the breeze and see the water is key. Being able to see the movement that you're feeling helps you feel more stable and alleviates some of the sickness.
Cruising with kids can be a great, memorable way to vacation. With a little bit of planning, it can also be relatively stress-free and affordable.
What are you favorite ways to travel with little ones?
Travel with Kids
This is part of the Travel with Kids series. Every day in October, I'm posting tips, tricks, and tutorials for making all your travels fun, frugal, and family-friendly.
Be sure to read through the archives in case you missed a post.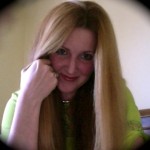 – A mother of three, including a 24 week preemie, JessieLeigh is a determined advocate for even the tiniest of babies. She can be found celebrating life's (sometimes unexpected) miracles and blessings at Parenting Miracles.
You can read all of Jessie Leigh's posts for Life as MOM here.