Cupcakes, Anyone?
We are a participant in the Amazon Services LLC Associates Program, an affiliate advertising program designed to provide a means for us to earn fees by linking to Amazon.com and affiliated sites. We participate in other affiliate programs as well. For more details, please see our disclosure policy.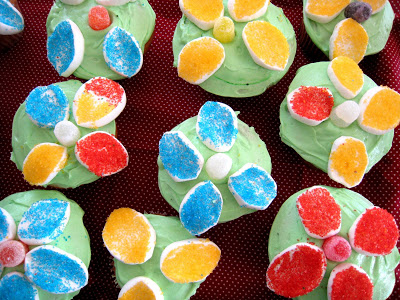 'Member these? They were FishBaby's birthday cakes last month.
Well, I linked them up to Cupcake Tuesday where Hoosier Homemade is hosting a cupcake round-up every week. I decided to join the party and bring my last creative birthday (cup)cake endeavor.
Cupcakes just sound so sweet and fun and exciting and well, CUTE! Don't they? I may just have to think up some clever cake idea just for next week.
Got a cupcake to share? Hop on over to Liz's place. Want inspiration? You can find that, too.