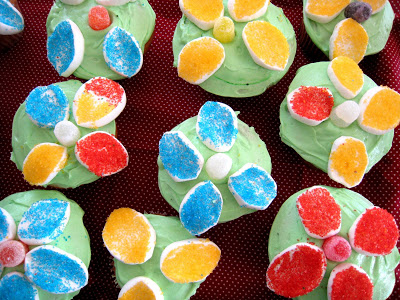 'Member these? They were FishBaby's birthday cakes last month.
Well, I linked them up to Cupcake Tuesday where Hoosier Homemade is hosting a cupcake round-up every week. I decided to join the party and bring my last creative birthday (cup)cake endeavor.
Cupcakes just sound so sweet and fun and exciting and well, CUTE! Don't they? I may just have to think up some clever cake idea just for next week.
Got a cupcake to share? Hop on over to Liz's place. Want inspiration? You can find that, too.