Dancing with My Father (Booking It)
As an Amazon Associate I earn from qualifying purchases. For more details, please see our disclosure policy.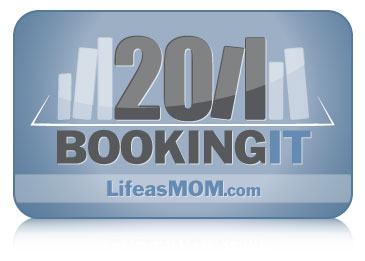 This year we're Booking It on LifeasMOM. It's an online book club designed to get you off the computer, phone, and boob tube and into a book. Reading is an adventure! You learned this long ago. But, in our older years, it is tempting to forget.
On the 10th of each month, we're discussing an assigned book, one of the Eleven List. On the 11th there's a link up opportunity to share all your reading of the past month.
This past month we read the book, Dancing with My Father by Sally Clarkson. I found this book to be extremely encouraging. God is a happy God. And we need to remember that!
I know in my head as well as from experience that the Christian life is no easy thing. But, I also know that there's joy to be found — whatever our circumstances. This is the heart of Dancing with My Father — not to let your circumstances rob you of the joy you have in Christ.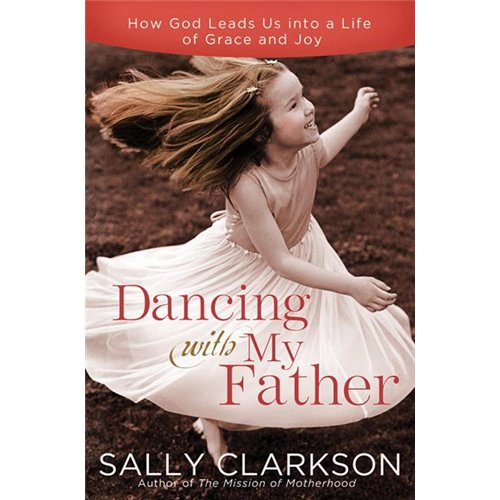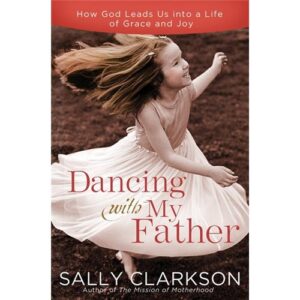 Overall, the book is an encouragement to enjoy that relationship we have with the Father.
Here are some of the sound bites I took away:
In looking at the life of David, full of pain, persecution, and mistakes,
David had grasped the keys to a joyful life: to look at things through God's eyes, seeing God's reality and purposes; to search for the secrets of God as for treasure; to watch for God's shadow, his movement, his humor, his artistry everywhere, everyday, and to respond to it.
How easy it is for me to have tunnel vision and to look at only the substance of my circumstances instead of seeking what God has to teach me in each thing.
On trials and challenges,
What a difference it would make if we lived as though the Lord of hosts and his army were with us every day, that he was protecting us, loving us, working his will for his good pleasure in the minutest details of our lives!
Oh how true that is! God is concerned with our lives. He is infinite, yet we so often put human boundaries on His care and capabilities. How would I act differently if I truly believed He had my back?
On God being a personal — and personable — God,
What if the same God who created a breathtaking garden, planned purpose and the love of family and friendship and the fulfillment of productive work, who delighted in children, who touched the sick and rejected, and who gave grace to the prostitutes and tax collectors is the God whose companionship we can enjoy each day?
I'm reminded that God knows my name. That He knew me before time. And that He loves me. This, indeed, is a precious gift.
On God's presence and love for us in Creation,
We must engage with his very present, physical reality through what he has created us to observe every day. What might this require of you? Change your schedule. Plan time to walk outside, plant a garden, listen to the rain on the roof, picnic outside in the spring.
This dovetails with the other thing I've been thinking about recently. I came across Unplugged Sunday, and it's inspired me to be more intentional to getting my family away from the games, screens, and beeps, and to explore our world a little more. I unplugged from most technology (except my phone) over the holiday weekend and it was a great break.
Dancing with My Father was full of things that I already knew — but things that I really needed to hear. God is a happy God. And He wants me to enjoy Him.
If you read the book, I'd love to hear what you thought. Today in the comments we'll be discussing this book. Feel free to leave a link if you wrote extensively about your thoughts on it. Tomorrow we'll have a link up to share all Booking It endeavors from the last month.
So, what did YOU think?