December Freezer Cooking Plans
We are a participant in the Amazon Services LLC Associates Program, an affiliate advertising program designed to provide a means for us to earn fees by linking to Amazon.com and affiliated sites. We participate in other affiliate programs as well. For more details, please see our disclosure policy.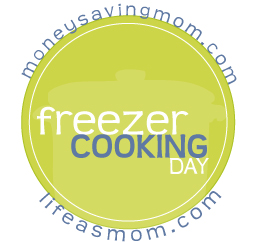 Well, now that I've checked the freezer and baked up a ton of cookies, I am ready to top off the freezer with the makings of breakfast, lunch, and dinner for the month of December. I'm really looking forward to creating some margin in the month.
As you know I've got a cookbook to write (squeee!) and a family to love on, so mealtimes need to be easy — and yummy.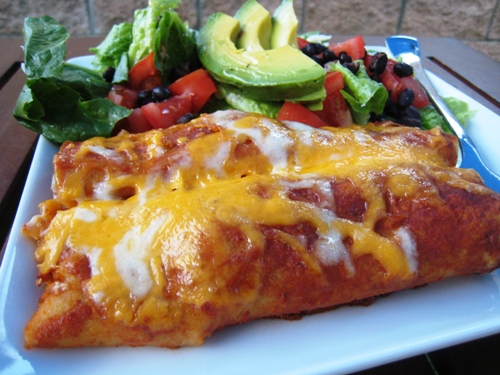 Beef enchiladas, anyone?

Taking the Load Off
To make my cooking daze easier, I'll be giving my small kitchen appliances a work-out. The bread machine and Kitchenaid mixer can be working on pizza dough while the crockpots will be cooking up red sauce, shredded beef, and pinto beans.
On the shopping front, I'll also swing by Costco and buy the pre-grated cheese since it's a great bargain and costs no more than the block. And since I'll be making so many burritos, I may even buy the BIG can of refried beans since it's less than $3 and will save me some time.
Here's what I've got cooking:
Potatoes: Mashed, Twice Baked, and Hashbrowns
How about YOU? Are you ready to give Freezer Cooking a try?
If you're new to the idea, check out these posts:
A Quick Start Guide to Freezer Cooking
How to Do Freezer Cooking
Freezer Cooking Recipes You Can Count On
Got a Plan?
Share your freezer cooking plan so that we can be inspired with new ideas and new approaches to filling the freezer and feeding our families.