Is your hair feeling a bit dry? Life as MOM contributor Rena shows you how you can deep condition it with coconut oil.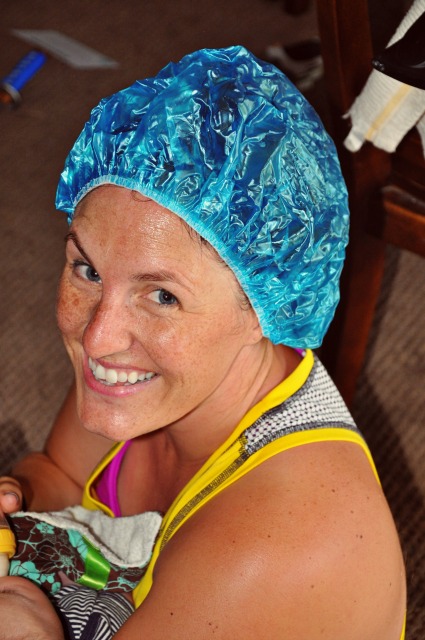 My hair sometimes gets dry and brittle and needs a little extra attention. When this happens, I deep condition it with coconut oil. It's cheap and easy to do. All you need is some coconut oil and a shower cap. You could also use a towel and blow dryer.
How to Condition Your Hair with Coconut Oil: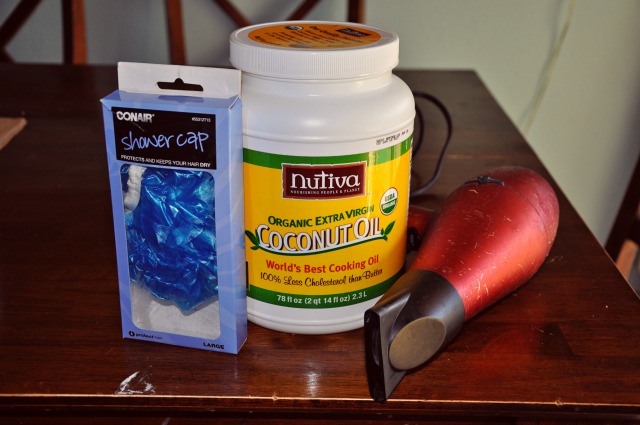 Step 1
Apply coconut oil to your hair. I like to go upside down with a towel beneath me to catch any stray drops. Start at the root and work it down to the tip. You can also comb it through when you feel like you have enough coconut oil on your head.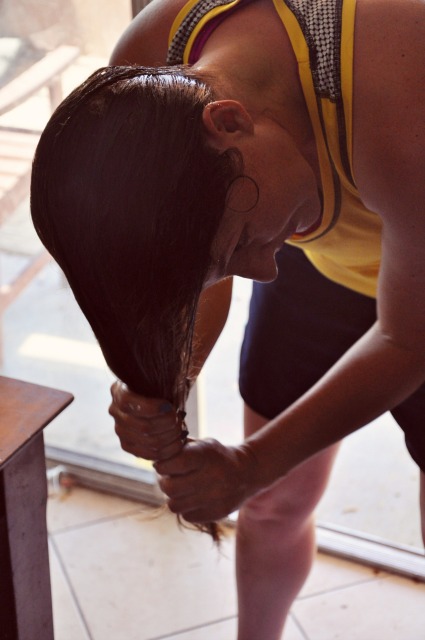 Step 2
Pull your hair into a bun or top knot and place shower cap over all of your hair. You can leave it on for thirty minutes or to speed up the process, blast your hair for fifteen minutes with hot air from your blow dryer. If your arms tire, you can hook your dryer up to a chair and sit under it. Use this time to feed a baby or catch up your Pinterest. Multitasking for the win!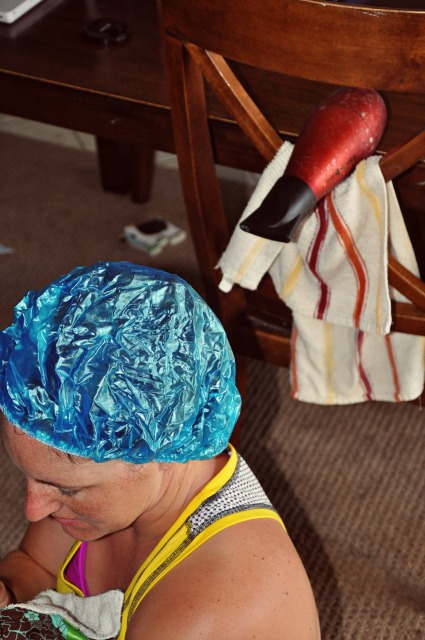 Step 3
Get in the shower and shampoo and conditioner your hair like you normally do. You may want to shampoo it twice if the oil doesn't seem to come all out the first time. You will be pleasantly surprised at how soft your hair will feel!
Do you have any hair beauty tips? Share in the comments!
More on beauty:

Rena, aka "the girl with the smile", is an optimistic style blogger in San Diego. Learning about fashion through trial & error (high school years were pretty awkward), she loves fashion and the ability to create a look and boost self-confidence through clothing.
Since Rena lives with all men (husband and two sons), she needed an outlet for her fashion knowledge, so she started the blog The Girl with the Smile.