Defining Moments
We are a participant in the Amazon Services LLC Associates Program, an affiliate advertising program designed to provide a means for us to earn fees by linking to Amazon.com and affiliated sites. We participate in other affiliate programs as well. For more details, please see our disclosure policy.
There are defining moments for every generation. I imagine that we may each get several in our lifetimes. For my grandparents, it might have been the end of World War Two. For my parents, the assassination of John F. Kennedy. For the longest time, I thought the Challenger explosion was that moment for me.
And then there was this: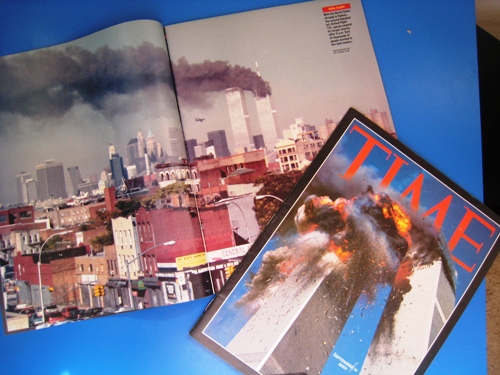 I bought copies of the news magazines that week, sober reminders to give to my boys someday, stored away.
We haven't forgotten.
Though my life wasn't touched directly by the tragedy of 9/11, my heart was. Praying for those of you who weep for those you have lost. And holding on to the hope of days to come:
'He will wipe every tear from their eyes. There will be no more death' or mourning or crying or pain, for the old order of things has passed away." — Revelation 21:4