Desserts in Jars (Booking It: August Update)
As an Amazon Associate I earn from qualifying purchases. For more details, please see our disclosure policy.
Booking It is an online book club where we discuss what we've read over the past month as well as review a monthly assigned book. This month's book is Desserts in Jars by Shaina Olmanson.
(Heads up: if you make a purchase through any Amazon links in this post, I do receive a small percentage of the sale.)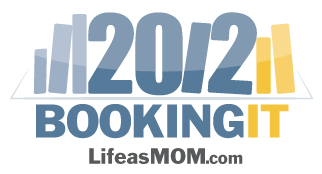 This has been one crazy summer! I can't believe how quickly it's flown by. I didn't get half as many books read as I would have liked. But, I did enjoy the one book that I had been waiting on pins and needles for.
As I eagerly await my cookbook to arrive from the printers, I've been living vicariously through my friend Shaina whose book is the one we're talking about this month, Desserts in Jars.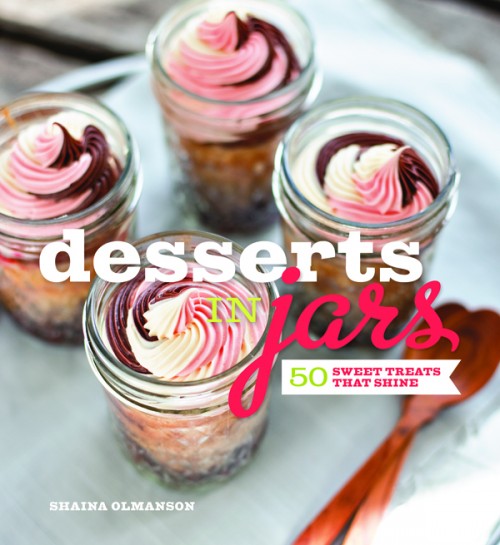 Over the last year — until this summer got incredibly busy — Shaina and I have "chatted" almost every day so I've gotten a sneak peak into what the final stages of cookbook production looks like. Oh the butter and cream that went into recipe testing! I've been waiting and waiting to get a copy in my hot, little hands.
A Feast for the Eyes
Shaina is my go-to girl for food photography. I love her eye for putting things together in a way to make them look as appealing as they actually are. And I love her honesty when she critiques my photos. (I invite her to do so, mind you.) And she always has a good reason for the suggestions she makes.
That same eye for detail and design has gone into Desserts in Jars. It's most definitely a feast for the eyes.
I handed the kids our copy during a wait at the dentist with the assignment for each to choose a recipe to prepare. It took awhile for the book to make its rounds. There are so many beautiful desserts to choose from!
Here's the verdict from some of my crew:
FishChick 3 – Vanilla Bean Cupcakes (There are plenty of rainbow sprinkles to make my little girl smile.)
FishBoy 8 – Flourless Chocolate Cakes
FishBoy 10 – Apple Pancake Puffs
FishBoy 11 – "Fried" Ice Cream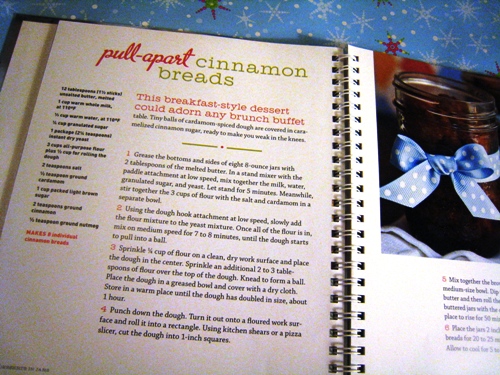 Recipes that Wow
And I know from experience that Shaina's recipes are spot-on. We had the privilege of testing the Pull-Apart Cinnamon Breads on Christmas morning. Cinnamon rolls are a big favorite at our home. These were amazingly good — and are now a new Christmas morning tradition at the FishHouse.
It was so nice to make them the night before, tuck them into the fridge, and bake them while we got into the Christmas morning groove. My mouth is watering just thinking about them.
Washing dishes is kind of a pet-peeve of some people around here. Hubs was thrilled to have our breakfast sweet served in individual baking dishes. Less dishes to wash make the meal so much more satisfying, says he.
In fact, he's requested more and more "desserts in jars". Last summer he requested I buy individual frozen desserts. I balked at the price. This book has us covered for some time. I am making my own individual desserts!
Inspiration for More
Desserts in Jars doesn't simply provide recipes and great food photography. It also instructs and inspires to create your own custom desserts. The intro gives you the low-down on jars, how to fill, how to bake in them, how to choose the right one. And sprinkled throughout the book are pages filled with great ideas to make your own creations.
This book is rife with kitchen tips, too. If you're not practiced in dessert making, Shaina helps you get that way. Everything from how to fill a pastry bag to how to make a perfect pie crust is covered.
Need I say more? I really love this book. And not just because Shaina's my friend and I make fun of her Minnesota accent. You know me better than that. This really is a great resource for you to create delicious and beautiful desserts that are easy to serve and fun to eat.
Have you been Booking It?
Tell us about the books you've read! If you read Desserts in Jars, be sure to tell us what you thought of it.
Check out the list of 12 books that we'll be reading together this year. Next month's book is Kisses from Katie by Katie Davis.
Disclosure: I received a review copy of Desserts in Jars, but I would have told you about it anyway. All opinions are my own. If you make a purchase through any Amazon links up there, I do receive a small percentage of the sale.