Did You Set Goals This Year?
We are a participant in the Amazon Services LLC Associates Program, an affiliate advertising program designed to provide a means for us to earn fees by linking to Amazon.com and affiliated sites. We participate in other affiliate programs as well. For more details, please see our disclosure policy.
Have you set goals for the year yet? Better yet, do you have a vision for the life you want?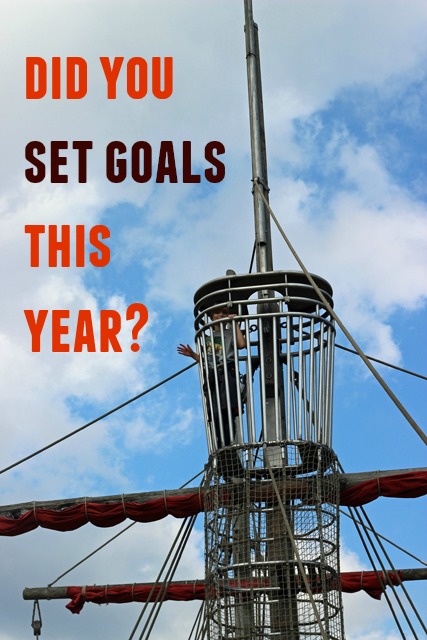 I've had this post on my list to write for weeks. I mean, it's the new year, it's the time that we should be assessing our personal goals, right?
Well, I'll be honest, lately I'm just trying to get through the day and have something to show for it. My kids are pretty low-maintenance, but the littles are still pretty "needy". They show up at my side when I'm trying to get something done. Often. Like every five minutes.
A friend was shocked when I told her I totally understood her excitement over a clean desk and a hot supper. She didn't understand. She doesn't like domestic things and I do. How could I understand those seemingly small achievements?
It's true that I do love to cook and while I don't love to clean, I know it should be done. Yet, I still have a messy house often and I still let my family fend for themselves somedays at mealtimes.
There is, in fact, so much that I could be doing, that I am lucky to cross a few things off my list. I'm not sure what it is, but I seem to accomplish LESS than I used to when I was nursing a baby around the clock and getting by on four hours of sleep.
Am I getting old?
Don't answer that.
I thought that when this 4th cookbook was done (almost there), I'd have more time. But that isn't really the case. Like your big new house that you never thought you could fill up, so is your time. More things appear that need your attention. Here's my short list:
gingivectomy for FishBoy17
figure out why FishBoy12 hates math and gets poor scores
get FishChick6 caught up on reading
get kids back into school routine
clean my office. again.
balance the checkbook
tally last year's finances
fill out the FAFSA for FishBoy17
go on TV (not sure how I feel about that)
buy a new dress to go on TV
prepare tax returns
take FishChick6 to see the doctors in Infectious Diseases department re: recurrent herpes on her face
repaint my toenails
clean out my car

Goals?
I just want to get through my list before it becomes too big for life to exist on the planet!
But, it can't be a new year without some sort of compass to direct us, right? So, I go back to that list of demands, I mean desires that I have for my life. Remember that argument I had with FishPapa — in my head? He asked me what I wanted. This was it, as of November 2013. And it's still the same.
A beautiful home that's easy to keep tidy and organized – Despite all my lip service to dejunking, I've come to the conclusion that we really/still have too much stuff. I need to get ruthless with the purging and more consistent with kids' chores.
School – reasonably thorough and done by noon, or 2 at the latest – This year has been better than years past, despite the increased workload of teaching two high schoolers. I planned really well last summer, but, our homeschool is still not what I want it to be. It must be January. Hoping to spend some time Sunday afternoon planning for the next month.
Happy children who love books, the great outdoors, and exercise – For the most part, I think everyone is happy. We need to get some new books on hand and get outside more often. We've gotten a little homebodyish since someone has been sick for the last four weeks. Time to get well and get outside.
Games and movies that enhance our lives and don't dominate it – Since we got rid of cable this has gotten better, though the video gaming is more than I would like. However, we have found some great games, like Trivial Pursuit, and some great shows, like Marvel's Agents of SHIELD and Agent Carter that we all like.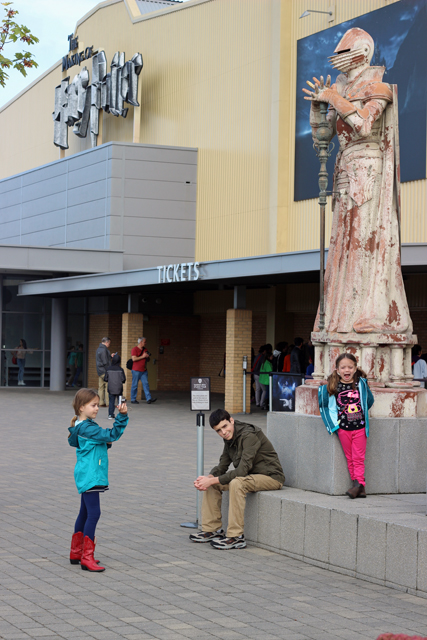 Fresh air and travel – Our European Vacation was amazing. We've almost forgotten how wonderful it was. I know that we're going to need to put more effort into our vacation fund. We're hoping to go to Hawaii this year (the kids and I have never been) and back to the UK and France in 2016. We've got our work cut out for us.
Healthy food and less temptation toward processed crap, etc – We have made amazing strides in the last year in terms of improving the family diet. I'm hoping that we can move more in the direction of a whole foods diet and even less processed stuff. Though, I'll be honest, having a few convenience items does help me stay sane.
Game nights and movie nights and quiet nights with books – See point above.
Bonfires and candlelight and conversation and music – I need to work more on atmosphere. Maybe I'll put this on the top of my list.
Date nights and overnighters with my husband – We're doing well on the regular date night thing now that we have three babysitters on staff. The overnighters are a little hard to come by. I didn't realize that the last parent getaway we had was in October of 2013. Time to remedy that!
Early bedtimes – After we got back from London and I recovered from jet lag, I realized that I really liked getting up at 4 or 5. That meant going to bed early. The holidays kind of broke me from my early bedtimes, but I'm going to work on that this week.
Exercise, a healthy back, no hip pain – This is another thing that I have let slide for the last few weeks. Despite my best intentions this week, I did not do yoga or go exercise at the gym. I need to work this in because it really does make my hip and back feel better.
Red wine and yummy food – Thanks to the Wine4.me app, I've got the first thing covered. The second, well, I can do that pretty easily, I just need to meal plan and be disciplined to follow the plan. I tend to get lazy.
Money in the bank to pay for our needs and to send kids to college if they want to go – While our savings took a hit when we sold the Blue House, we've done a good job trying to refill. We never planned for college, so things will get tricky here soon. FishBoy17's jumping on the scholarship apps and we're hoping for a few grants. We are also hoping to start investing for the others.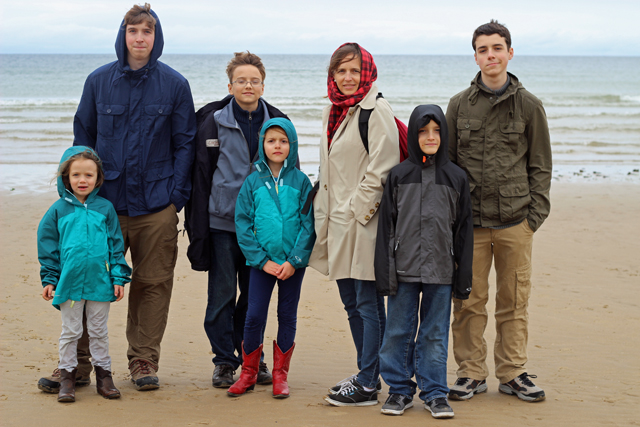 Time to talk about big things and small things – I want more margin to chat on the phone, talk with the child who comes to interrupt my work, and lie awake chatting with my husband, not worried about the next thing on my list.
Simpler finances (selling the rental house, using the envelope system, opening more accounts to keep track of savings, etc) – The day we sold the Blue House was probably my very favorite day of the year. We're still not completely where we want to be financially, but we're doing better than we ever have, seeing as we really have no liabilities. Now, it's time to build. We've got an operating account, an emergency fund, one for business expenses and a fourth that doesn't have a name. We didn't whole heartedly go to the envelope system last year, so we need to chat about that one some more.
A car that is easy to drive and park – FishBoy17 hasn't been in a big hurry to get his license, but it is only a matter of time before a replacement or third vehicle is in order. I'd like not to drive a behemoth. I guess I need to open a fifth bank account.
Regular work hours and vacations (I don't want to work all the time.) – The last four years have been busy ones. I've written four cookbooks, two blogs, four ebooks all while parenting and homeschooling six kids and managing a rental property. I'm tired. Our vacation was great. I need to figure out once again what my time priorities are and manage them better. I have a feeling that it's a question of too many good choices. An easy thing to cut back on is probably how often I post to the blogs. Regardless, I need to redraw the boundaries between work and home. They are kinda fuzzy since my work revolves around things that I do or cook at home. It's hard.
My goals haven't really changed since last year. They weren't really goals though, were they? They composed a vision for the life I want me and my family to have. That vision still holds true, so I'm going to keep working and planning and prioritizing to make it happen.
How about YOU?