Different Ways to Countdown to Christmas (Plus a FREE printable for Christmas Activity Chain)
We are a participant in the Amazon Services LLC Associates Program, an affiliate advertising program designed to provide a means for us to earn fees by linking to Amazon.com and affiliated sites. We participate in other affiliate programs as well. For more details, please see our disclosure policy.
Countdown the days until Christmas with family fun and devotional activities. Download a free printable to make it easy.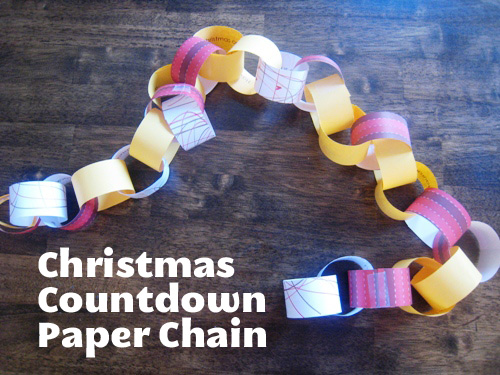 December starts on Saturday. In my book, that means that I officially have six days to get ready with any Advent or Christmas countdowns I want to do with the fam.
Sometimes this means biting off more than I can chew.
I admit it. I often have big dreams for Christmas celebrations that don't always come to fruition. I'm trying to mediate for myself and not dream up things that aren't really doable.
Here's the rundown of things we've done in the past as well as some for the future:
Jesse Tree Ornaments
We've done Jesse Tree ornaments almost every year for fourteen years. At first we had a separate Jesse Tree. But, it works best for us to add the ornaments to our regular tree. I am wrapping these this week. The kids unwrap one a day and we talk about the symbols significance to the story of Jesus.
Christmas Countdown Cards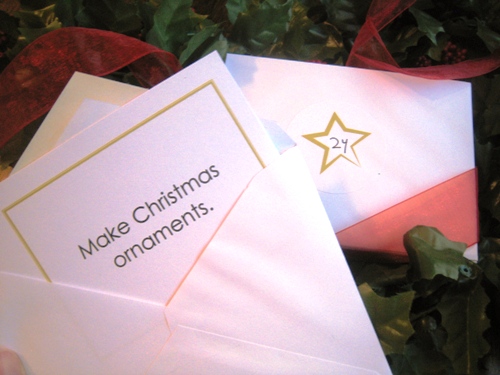 Years ago I got the idea from a friend to map out 25 days of family fun activities. I put them on cards to hide in envelopes. The children take turns opening an envelope each day and we do the activity listed. If you missed last year's free download, you can still find it here.
Candy Calendar
When we were kids, my mom made us candy calendars. These hung on the wall with 25 pieces of candy at the start of the month. My sister carries on the tradition with her own children. Check out her tutorial on how to make your own Advent candy calendar.
A Christmas Devotional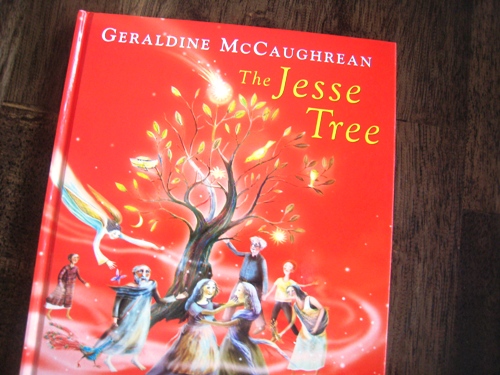 We've read through several different devotionals over the last few years, including The Advent Jesse Tree by Dean Lambert Smith and The Wonder of Christmas by Melody Carlson. My favorite, though, is The Jesse Tree by Geraldine McCaughrean.
Christmas Countdown Paper Chain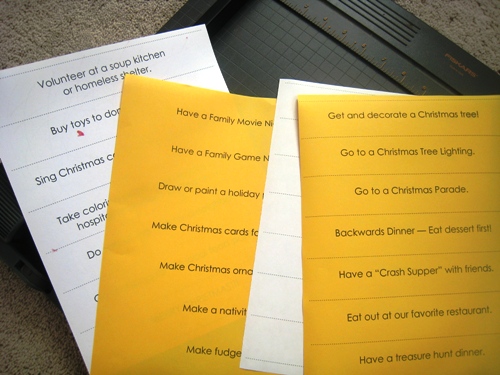 This year, in addition to the Jesse Tree ornaments and book, we're going the paper chain route for fun activities. Inspired by this summertime chain, I decided to convert our Christmas activities into a chain. My younger kids are looking forward to pulling one off each day and doing something fun.
I did not, however, mark down what's going to happen when, so I guess we'll all be surprised.
This activity only takes about four sheets of colored paper, a printer and ink, scissors, and some tape. Your kids could even put together the links themselves.
How do YOU count down the days until Christmas?