DIY on a Dime: FREE Printable Bookmarks for Valentine's Day
As an Amazon Associate I earn from qualifying purchases. For more details, please see our disclosure policy.
Looking for a Valentine Card for your kids to give that's just a little different? Try these FREE printable bookmarks.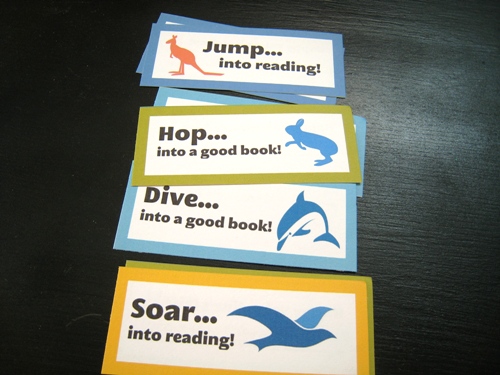 When we were kids, my sisters and I would buy the cheap boxed Valentine cards. We'd copy names from the list of classmates onto those cheap envelopes. If it was a banner year we might be able to include a few conversation hearts in the mix. What we received in return might be an eclectic mix of handmade and storebought, candy and no candy.
Nowadays, though my kids are homeschooled, we exchange Valentines with a large group of kids at our homeschool park day. They love coming home with boxes of loot: candies, trinkets, cards. Some are homemade, some are storebought. Just like when we were kids.
Typically, we just make Valentine's with what we have at home, plus or minus the candy. There are plenty of supplies left over from my scrapbooking days. I usually have an assortment of office supplies lying around.
This year, we'll be giving bookmarks as part of our Valentines. My sister and assistant, Janel, designed these fun bookmarks for us! Isn't she great?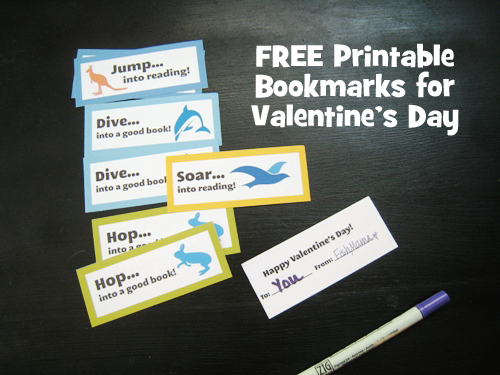 I love it that they are very boy-and-girl-friendly. With bright colors and animals instead of pink and purple hearts and flowers, these bookmarks will appeal to everyone on your classmate list.
Plus, they can be repurposed for other occasions. Just don't print the Valentine's message on the back to make them work for birthday parties or special treats. Download the file, print on card stock and then cut them apart. Easy peasy.
Note for Mac users: The original font is not mac-friendly. Here's an alternate version of the bookmarks that is.

DIY on a Dime
This is part of the DIY on a Dime: Valentine's Day. For more easy and frugal gift ideas, check out the list.