DIY on a Dime: Lettered Wall Art
As an Amazon Associate I earn from qualifying purchases. For more details, please see our disclosure policy.
Paint a simple design on expensive art canvas for a fun and frugal gift.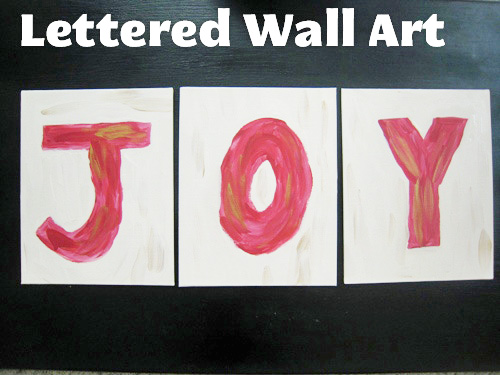 Today's DIY is a little bit of a stretch for me. I am not an artist.
But, here's the back story. Hubs and I went out to dinner last week and I saw this painting display at the restaurant. I liked the muted tones, the whimsical feel, and the fact that it didn't look perfect. Someone on instagram suggested that I try painting something myself.
So, I did.
I decided to paint simple lettered wall art. Mine is similar in nature to one my sister made earlier in the year.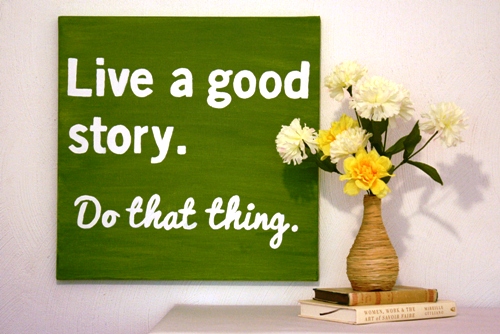 photo source: Janel Piersma
Only Janel's Word Art looks more pro than mine.
Freehand or not, the painted canvas makes a great statement on the wall and a perfect gift under the tree.
How to Create Lettered Wall Art
Either style you choose, the basic supplies will be the same: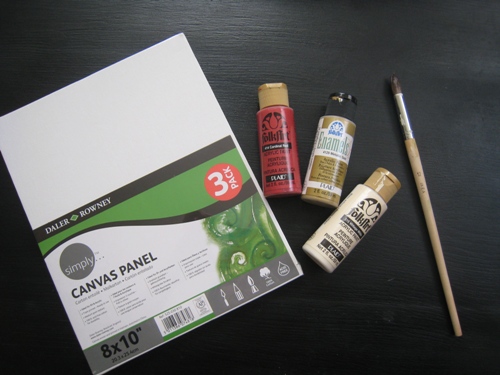 art canvas
paint brush
acrylic paints
If you're not doing a freehand version, check Janel's tutorial for other supplies
The basic method for the freehand version is simple.
Paint a base coat of paint on your canvas.
Paint your design.
Let it dry.
Obviously, your mileage may vary, depending on your artistic ability. If all else fails, just say your kid made it.
That's what I'm gonna do.
DIY on a Dime
This is part of the DIY on a Dime: Great Gifts series. For more easy and frugal gift ideas, check out the list.