DIY on a Dime: You're My KIND of Friend Valentine Printable
As an Amazon Associate I earn from qualifying purchases. For more details, please see our disclosure policy.
Create a fun and easy Valentine featuring a tasty KIND snack bar.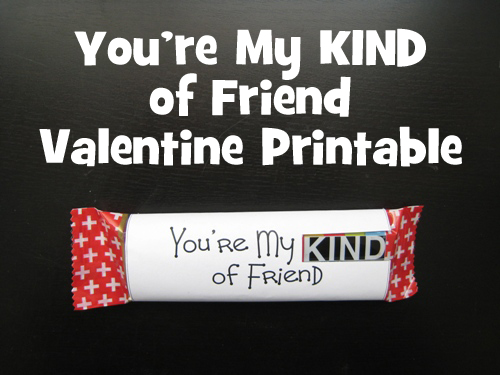 Want to save this post?
Enter your email below and get it sent straight to your inbox. Plus, I'll send you time- and money-saving tips every week!
Looking for a fun Valentine to give to friends and family this year? Try this one on for size.
Wrapping colored paper around your favorite candy or snack bar is a great way to make the gift a little more special. Add some words to said paper wrapping and you've got a clever candy. This one is easy since I did all the work for you.
Ever seen those messages that use candy bars to replace words? Well, this is one of those, using KIND snack bars. They are some of my very favorites.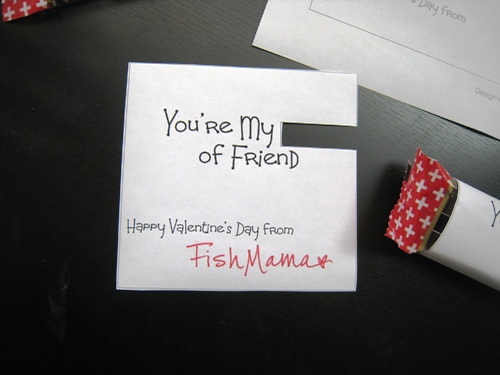 You'll need the following supplies:
scissors
tape
paper
printer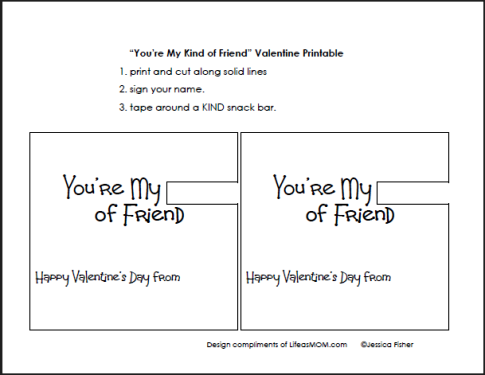 How to assemble a KIND Valentine:
Print and cut along solid lines, taking care to cut out the notch carefully.
Sign your name.
Wrap the square around a KIND snack bar, centering the opening over the word KIND on the bar. Tape closed at the back.
See? Easy peasy.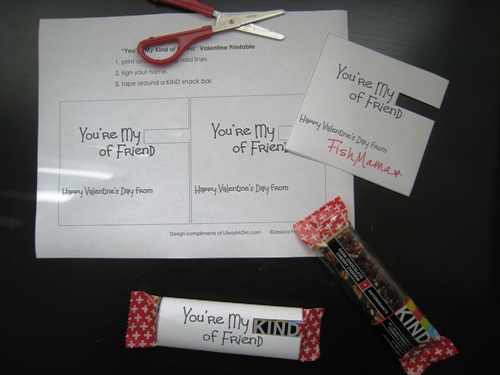 How's that for a tasty treat? Watch for these bars to go on sale at Walmart or Target. You can also subscribe and save on Amazon. List price is about $2. I'd snatch them at a buck. If you find them for less than a dollar, buy a carload's worth. They are that good.

DIY on a Dime
This is part of the DIY on a Dime: Valentine's Day. For more easy and frugal gift ideas, check out the list.