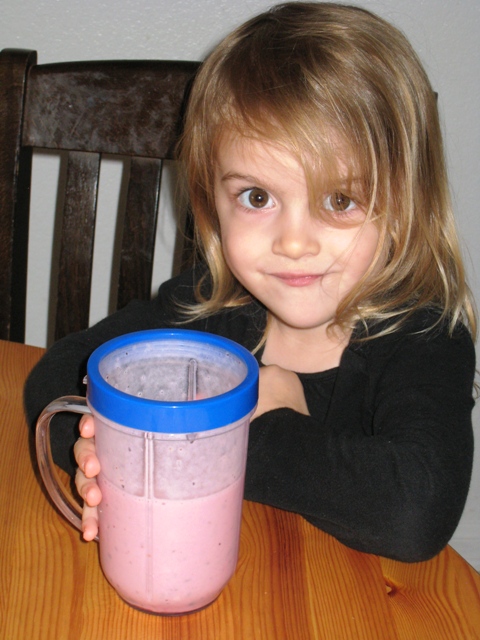 My kids love to eat. And they love to cook. They also love to make some messes along the way. Recently, I came to terms with that cook-mess-eat reality. Afterall, I'm probably going to make a mess, too. So, I might as well say, "Yes!" and let them help. We can make memories and messes all at the same time. Oh, yes, yes, we can.
And since smoothies are a favorite treat around here, we tested out a Do-It-Yourself Smoothie Bar recently. I laid out all the ingredients we had on hand: orange juice, milk, V-8, plain yogurt (and flavored), ripe bananas, blueberries, and crushed ice.
We are blessed to own a Magic Bullet. Yes, it's one of those hokey "As Seen on TV" gadgets, but it's actually great for a lot of things, including individualized smoothies. So, I dug out all of our "party mugs" so each kid could assembly his own smoothie. You could easily do this with a standard blender, just rinse the pitcher after each child's turn. It will take a tad longer, but that's okay. You're a Yes-Mom today.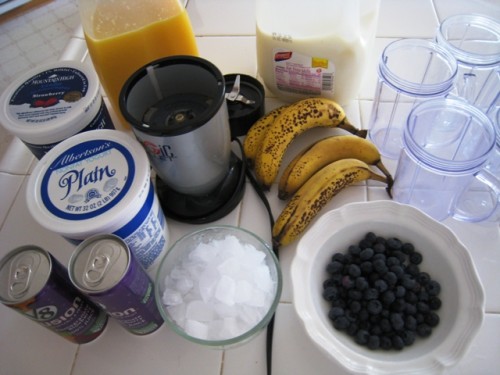 Needless to say, FishChick loved it that she could do it herself.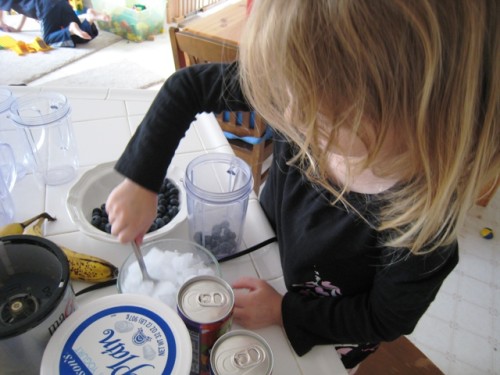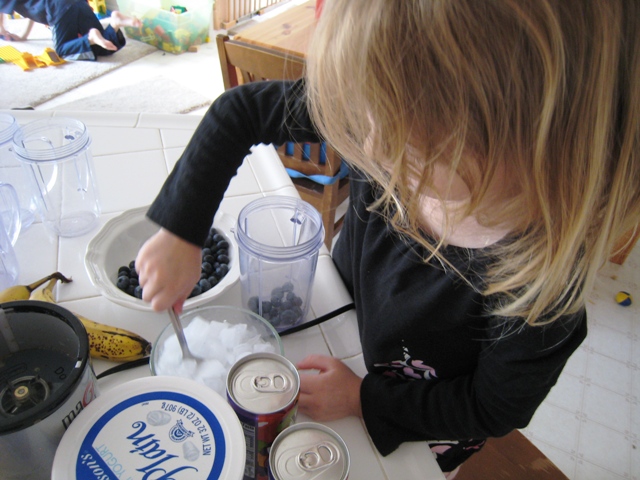 Blending….
This works extremely well for a light lunch or cool afternoon snack. I felt good that everything my children were eating was good for them. I even let them have seconds. And thirds.
I can, too, be a Yes-Mom.
Don't forget to visit DIY Day for more do-it-yourself inspiration.