Do Something Frivolous
We are a participant in the Amazon Services LLC Associates Program, an affiliate advertising program designed to provide a means for us to earn fees by linking to Amazon.com and affiliated sites. We participate in other affiliate programs as well. For more details, please see our disclosure policy.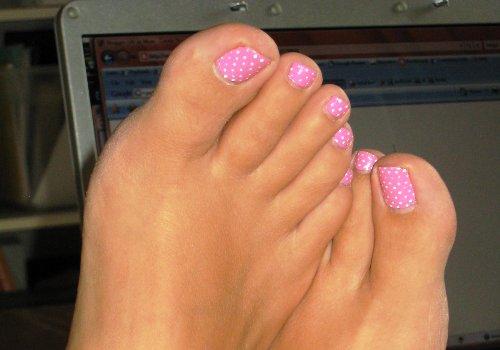 The "life as MOM" is full of responsibilities. Parents almost always have something more to do on their schedules. When you're pressed for time, then it seems frivolous to do things that aren't necessities.
As important as it is to be responsible for our families and homes, it's sometimes refreshing to do something that's NOT necessary, like:
getting a pedicure or manicure
having a massage
buying a new piece of clothing or lipstick, just because
buying a bouquet of flowers
Something fun, unnecessary, "frivolous" can be a sweet treat to help you take a break from the to-do list.
Doing something frivolous is a great way to stop and smell the roses.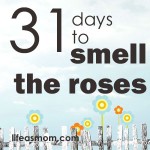 The days are long, but the years are short. I don't want to miss them! For more short and sweet ideas on how to stop and smell the roses, to enjoy the little things in life, check out my 31 Days to Smell the Roses series.
Don't miss a post in this series. Subscribe to 31 Days to Smell the Roses by RSS or email.