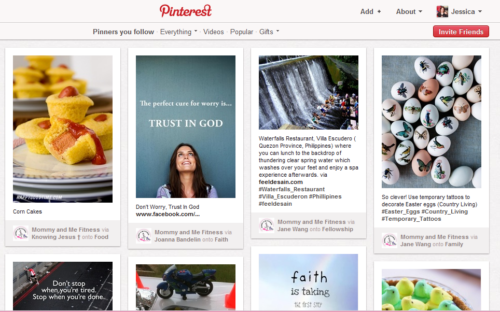 In case you hadn't heard, Pinterest is the new obsession. Folks are spending hours, days, weeks pinning cool things on the internet to their pinboards.
And I don't use the word obsession lightly. I've crossed paths with a few pin-aholics. You can spot them whenever there's an entire spread of similarly themed pins that goes on for miles in your Pinterest stream. I dunno; scrolling through a hundred pictures of owls prompts me to click, "unfollow all."
Personally, I have found a lot of really cool things on Pinterest, like my hairdo. And I've benefited from the visual style of bookmarking. I actually go back to the things that I have pinned. There's no shortage of inspiration on Pinterest.
However, there's a flip side to using this new avenue of social media:
your exposure to awkward or inappropriate images increases, without a lot of control
folks can talk snarky about a pin without the author having a chance to respond
it's a time suck
Thankfully, early on in my pinning career, I set a limit for myself. I could read the writing on the walls and knew that less is more. Did I ever tell you about my infatuation with Pacman?
Anyway, five minutes per day browsing Pinterest is good for this girl. This works for me.
But, I'm curious. Do you enjoy Pinterest? Do you have a way to limit your time? Do you see other pros or cons?
What's Pinteresting to you?