Sign up for the Life as Mom newsletter so you can stay in the KNOW. Get a free organizing ebook when you subscribe.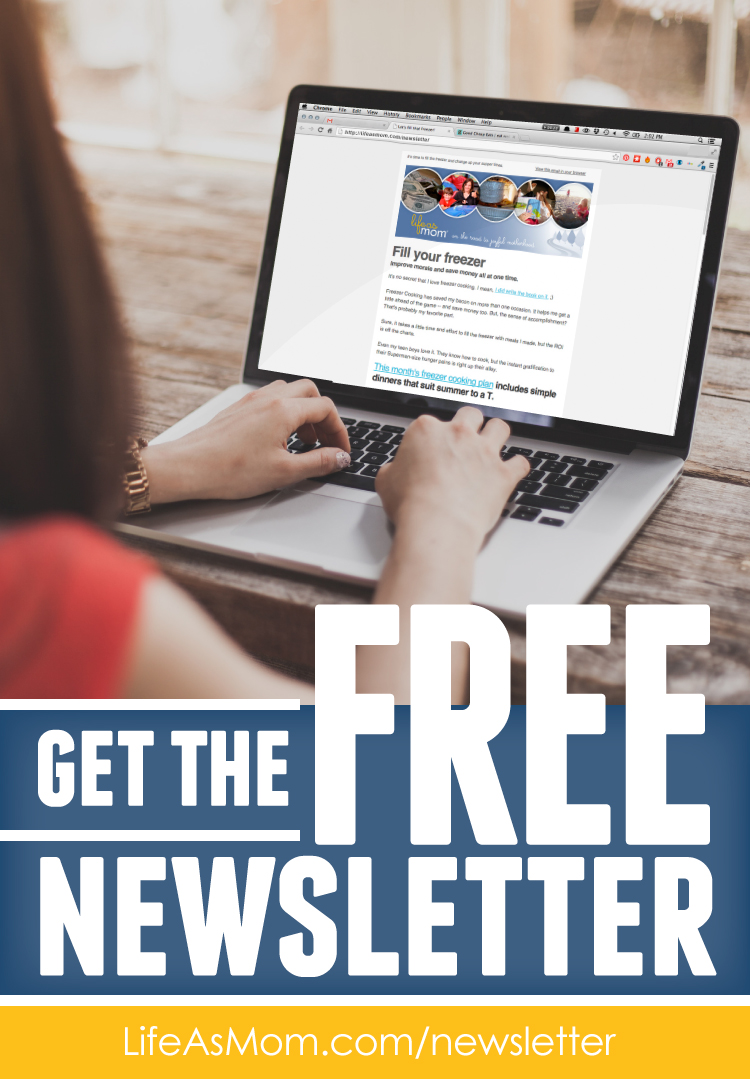 Today's post is actually in my weekly newsletter. If you don't get the Sunday newsletter, now's a good time to do so! It will be heading out later this afternoon.
To clarify, the Life as Mom Newsletter is not the same thing as the daily emails that you may get. Those DAILY emails are just short little alerts to let you know there's a new post on the site.
The newsletter is a completely different thing. It will look similar to what you see in the picture up there.
Instead of writing a Sunday post, I write a newsletter instead. It allows me to chat, get a little more personal, and keep you up to date on all the things.
The newsletter is where I can connect with regular readers of my blogs and books in a more personal way. I send out free resources, coupon codes for meal plans, and bonus tips to help you love your Life as Mom just a little bit more.
(And yes, I have two different newsletters for the two different blogs. If you sign up for the Good Cheap Eats newsletter as well, be assured that the content will be different, but you may get two emails on the same day. Double the fun, my friends!)
As a thank you, you'll also receive a free organizing ebook to help your life as Mom. Just watch for your confirmation email.